Police training and screening needs more emphasis on ethics
The Channels Opinion Pages | STAFF COLUMN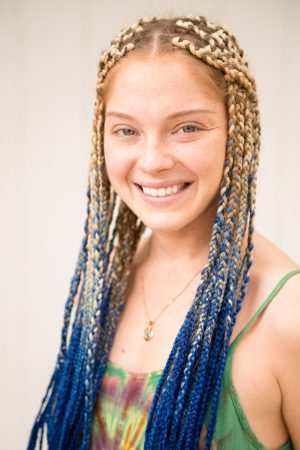 According to an investigative report from the Washington Post in 2017, the number of fatalities caused by police shootings has been been just under 1,000 per year since 2014.
The high number of deaths and shootings by police show there is an imbalance within the way policemen are being trained, and raises the question- just who exactly are our policemen?
After examining the qualifications a person must meet to apply for the police academy, I didn't think there were enough nor did I think they were too difficult to meet.
The limitations that are currently in place seem to allow the majority of the United States population to have a shot at getting into our police force. This leaves too much room for error and gives way for people with evil intentions, like the recently incarcerated serial killer and ex policeman, The Golden State Killer, to get on the force.
There are many examples of recent police brutality that can support this. One that is particularly heart wrenching is the fatal shooting of 12 year-old Tamir Rice in 2014. The boy was playing with a toy gun that at a park in Cleveland, Ohio, when police pulled up to the scene and shot him within seconds. Incidents like these lead me to believe the screening process for applying officers is just not thorough enough.
DiscoverPolicing.org provides a list of what is required for someone to have a chance of being accepted into the police academy in the United States. The list states that applicants must be a citizen of the nation, at least 21 years of age (though some departments allow adults as young as 18 to begin training), have a highschool diploma (though most departments require some type of college degree), a valid driver's license, and meet a minimum fitness requirement. The qualifications vary from state to state, but these are the minimum requirements that every United States institution must meet or exceed.
Once an applicant is accepted into the police academy, they are trained in specific areas under the three general categories of: operations, weapons/defensive tactics/use of force, and self-improvement. According to the website, officers spend 70 hours being trained on how to use their firearms, and only eight hours on ethics.
I understand that knowing your firearm like the back of your hand is important for a police officer if they are going to be trained how to use them effectively without killing, but, the Washington Post did a study on police training methods, and found that policemen are trained under the overall notion that everyone is a potential threat.
After cadets go through hours of listening to radio recordings of former policemen crying for help as they die and watch brutal video footage of other policemen being beaten or robbed of weaponry in the street, I believe their mentality is manipulated to some degree. The anxiety instilled in them by their training, I believe, makes our policemen more prone to act impulsively and result to shooting as their first line of defense.
According to DiscoverPolicing.org, an applicant is automatically disqualified if they have a felony conviction (adult or juvenile), a recent misdemeanor (typically meaning none in the previous 10 years), a misdemeanor conviction involving domestic abuse or a sexual component, illegal drug use, poor driving record (including reckless driving conviction), DWI/DUI conviction, poor credit history or other financial problems.
The disqualifiers must thin the list of those who can apply to some degree, because those disqualifiers do apply to some, but I don't think the list is thorough enough to prevent individuals who are a potential threat to the justice system from slipping through the cracks.
When someone applies for the police academy for the standard position of a policeman (rules are different for the FBI and other government agencies), the mental or emotional state of an applicant is hard to determine because medical records are private, but that doesn't mean the police force shouldn't try other ways to test these aspects of a person.
According to TheBalanceCareers.com, 90 percent of the police departments in the United States require a psychological screening of some kind before an officer is hired. The remaining 10 percent that are not screened is what I believe is another fault in the system.
Of those departments that require the screening, most of them only include a long survey where the applicant will answer questions with strongly agree, agree, neutral, disagree or strongly disagree.
I believe that all departments should ask their applicants a series of questions that can help determine non suitable traits for a police officer such as discriminatory thinking, overly aggressive tendencies, the likeliness one will abuse their power for sexual means, and that these questions should have to be answered while connected to a polygraph.
Overall, it seems there are important factors missing regarding qualifications for applying officers, and that this is combined with imbalanced training, which together, largely contribute to the many avoidable deaths caused by policemen each year.  I believe the training methods and qualification standards need to be revised.