My mom was the role model for me that all young girls need
The Channels Opinion Pages | STAFF COLUMN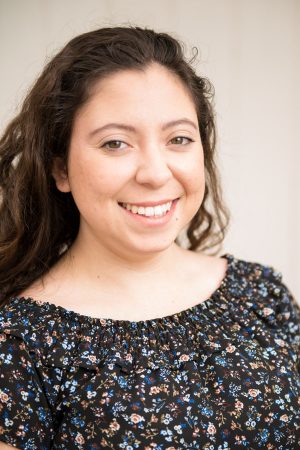 Girls need strong female influences in their lives.

Growing up, the strongest influence in my life was from my mother.
When I was young, it was just me and my mom. I was an only child and my mom always felt like a friend or partner in crime to me. She was always accepting of who I was or what I did and never placed unfair judgement on me.
I always saw my mom as someone that I wanted to be. In the way that she treats other people and in the way that she works hard. I was always inspired by that.
A source of female inspiration for young girls in their personal lives is so important but girls also need to have representation in mass media. Including strong women influences in our media, movies, tv, the olympics, etc. is just as important. We are seeing big movies such as Wonder Woman and Ladybird with prominent female roles. We are even seeing movies such as A Wrinkle In Time, which was directed by a woman, at the number two spot in the box office.
There is no doubt that girls need to see things like this in their everyday lives and that it is working.
Seeing other females accomplish amazing things is so important to the young girls that will soon be our leaders.
Another important role that my mom played in my life is being a great guide through life. She taught me that there are people in this world that are a lot different than I am and that that's okay. She taught me to be accepting of anyone regardless of gender, race, sexual orientation, or religion.
We all know that children tend to blurt out cruel and unusual things. I did that and my mom always gracefully corrected me if my 4 year old mind said something like "that lady is huge." she let me know immediately that that was wrong.
My mom never was unkind and I try to follow that example all throughout my life.
It is important to teach and guide the women of tomorrow to emphasize these things and that women deserve equality just as much as anyone other oppressed group.
I was an Irish dancer for many years and I would be dancing somewhere around 4-5 times a week and went to competitions very often. She supported me.
I never felt pressure, as most kids do from their parents, to do something I didn't want to. I loved being a dancer and even though it was hard financially for my mom to keep me in dance, she still believed fully that I could do it.
My mom would always spend a lot of time with me and one of the things that we did often was go to Disneyland. This ended up sparking my interest in Disney as a whole and I became, I guess you could say, a Disney nerd. I was fascinated with the history and the theme parks and the movies. Disneyland was our happy place.
Of course I got made fun of for liking Disney so much but my mother never told me to act a certain way and she was happy with me being myself.
It is important that all girls have this support everywhere. Someone mentioned that they think that the dance industry is slowly declining because of the recent rise in feminism and people pushing young girls more and more to break gender norms. Although that is okay, girls shouldn't be pushed to go in a certain direction.
It is okay to break gender norms but something even more empowering is the freedom to just do what you love no matter what it is. Something that my mother allowed me to do.
Growing up with just my mom also taught me independence. She basically raised me all by herself and although fathers are also important, I never felt like I wanted or needed a father. I had a best friend and mother all combined into one.
My mother created amazing dinners, great birthday parties, fun vacations, and let me do her hair all the time all while working full time as a 9-1-1 dispatcher for San Diego County, a highly stressful and emotionally exhausting job.
I never fully understood the demands of the job that my mom has had until I got older. She was my version of Wonder Woman because I believed that she could do everything.
With my mom being my biggest inspiration in life, and seeing her accomplish things at her work along with raising me alone, I knew that even I could do anything if I wanted to.
I hope to see more empowerment among young girls and women everywhere. We all have the ability to be great achievers in anything that we can imagine to do.
Thank you mom for empowering me!