As City College ends, the debt begins
As I register for my last semester at City College, the thought of transferring is very prevalent in my every day thinking.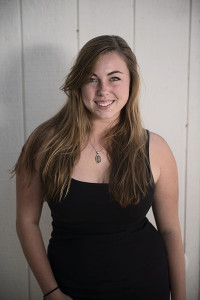 I've been checking my admission status at Colorado State University like an anxious five-year-old waiting for her parents to wake up on Christmas morning.
Preparing to transfer from a community college to a university is a lot to handle. There are dorms, different classes, transportation situations… and the bill.
The cost of attendance for my dream school, CSU Fort Collins, is $37,916 per year.
I've looked at the costs before but it never really hit me that I would actually have to pay. After two years of paying $45 per semester at City College, that number says "just stop while you're ahead. Quit college and be a waitress."
In a country that prides itself on Ivy League colleges and top-notch education systems, one would think it would be easier to navigate the costs. Instead, a $30,000 debt accompanies your diploma.
As someone who has tried to avoid debts in any way possible, I find that scary as all hell. My family and I have never been wealthy, so paying for college always seemed like such a burden.
That should not be the case. School is meant to teach and encourage the next generation of leaders, not put them in so much debt that they have to sell their possessions to pay off an education.
It seems like each year, the cost of education is rising.
Salary.com did a survey of 2.8 million college students. In this survey they found that "only one in five students who enroll in an associate's degree program graduate in three years, and two in five who enroll in a four-year plan graduate in six years."
Looking at those statistics makes me really nervous. I am someone who will finish what I started at any cost. But, I would rather not bury myself in debt for the rest of my life.
So, what's the solution?
Honestly, I don't know. I could compromise my dream of going to school out-of-state or I could sell everything I have and live in a box while I finish school.
As those don't seem like viable options, I think I'll go with applying for as many scholarships as possible. Over the past four months, I have spent at least one hour per day looking at and applying for scholarships online. Free Application for Federal Student Aid is another pain-in-the-butt to get financial aid.
By the way it's looking, I'm going to have to bite the bullet and graduate college in debt.
The best years of my life seems to be turning into the most difficult.
Now, who wants to lend me $5 so I can get some Top Ramen?