Opinion: This Rice got burned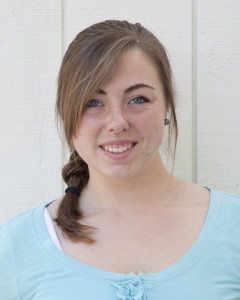 "Keep running till you throw up!" "It takes blood, sweat and tears to succeed!"
These are just a few examples of what athletes hear daily. Verbal and physical abuse has permeated itself in college sports as a negative reinforcement tactic.
When a football coach grabs his player by the helmet and screams at him, that's just part of the game.
However, there are lines that just are not acceptable to cross.
In a video compilation of incidences, Mike Rice, former basketball head coach at Rutgers University, is shown calling his players "faggots" and "pussies" along with pushing and pelting students in the head with a basketball.
This crosses the line.
The video, presented to Rutgers former athletic director Tim Pernetti last November, caused the university to suspend Rice for three games, fine him $50,000, and eventually fire him on April 3.
Pernetti said in an article by the Washington Post that he took responsibility for getting Rice on the right track and his "dismissal and corrective action were debated in December."
Pernetti resigned as a result of the scandal. However, Rutgers is giving him $1.2 million in salary, two years of health insurance, an iPad and a car allowance as a result of a settlement agreement, according to USA Today.
If I were Pernetti, I would have resigned a while ago!
I played basketball and softball myself and I have had my fair share of incompetent athletic directors and being screamed at by my coaches.
But, never have I had a coach physically assault me. If that had happened, the terror of hell would have rained down and the coach would have been immediately fired.
Since Rice signed a 5-year contract with Rutgers University in 2010, where he earned an average of $650,000 annually, one would think that he wouldn't go to such extremes in fear of losing such a considerable amount of money.
If I were him I wouldn't have blown such a sweet deal.
The real question here is at what point do you stop and check your actions?
It shouldn't take a national scandal to make you realize that degrading your players to the extent of pelting them with balls is unacceptable.
The coaches that fall into the category of "The Greats," are never seen abusing their players to such extremes.
John Wooden, former basketball head coach for Indiana State University and UCLA and six-time NCAA College Basketball Coach of the Year, wouldn't have screamed at his players until his face turned Bruin blue.
Sports are a big part of American culture. Psychological and emotional injuries are not a part of the game.
It's time we change the standards and use positive reinforcement, rather than implementing the negative.