Starting on Sep. 15 and ending on Oct. 15, Hispanic Heritage Month has been celebrated since 1968 when it started off as a weeklong event created by President Lyndon B. Johnson. Johnson intended to celebrate and honor the influence of the Hispanic community in the United States. After 20 years, the festivities were expanded to a month to properly celebrate Hispanic culture. 
"The month is to celebrate and honor the diverse contributions and traditions of Latin American countries in the USA. Embrace the beauty, and appreciate the past, present, and future of Latinx heritage,"said Cristina Garcia Otero, administrative assistant at the Cartwright Learning Resource Center. 
Otero said that having two little girls of her own, it's very important to teach them to be proud of their culture. 
"Hispanic heritage month should not be celebrated just during a month of the year. We should be proud of culture, proud of our language, and proud of our history all year round," she said.
Story continues below advertisement
With the help of Otero and Dean of Student Affairs Christina Llerena, City College has organized a number of events for students to attend and learn about Latino culture. Here are four ways you can celebrate hispanic heritage here at City College.
Read a Book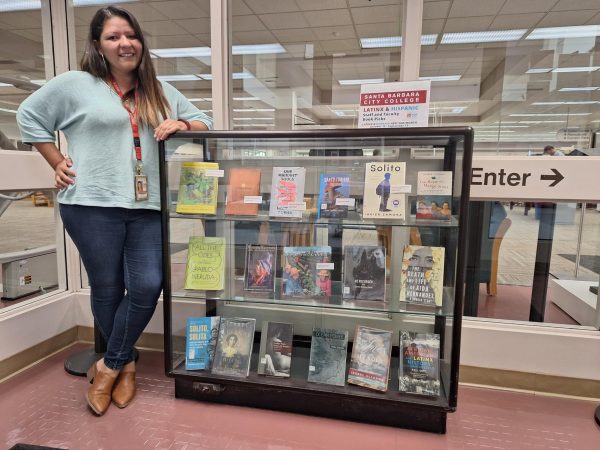 The Luria Library has always been a place for students to get support on assignments or simply a quiet place to work. This month, with the help of Otero and the library staff, there is a display of books by hispanic authors. 
 "I feel like if Latino students walk into the library and see a display full of library picks by faculty and staff, they will see that they do belong here," Otero said.
"A Long Petal of the Sea" by Isabel Allende is the main topic of a new book club, where any participants will meet at the end of the celebratory month to share their thoughts on the book as well as getting a copy in both English and Spanish.  
Try a New Dish
The Dream Center Student Program Advisor, Leslie Marin Juarez, has her own way of celebrating with her family. Cooking dishes from Latin countries, including authentic Mexican dishes like posole, mole and tinga, and supporting local Latinx businesses. 
"What I hope to be the biggest impact of any of the events on campus is that students feel a sense of belonging and unity they have not felt before in the past on this campus," she said. 
Otero also enjoys supporting local businesses and Latino owned restaurants, a personal favorite being Corazon Cocina, but she prefers chilaquiles rojos.
Attend an Event
Hispanic heritage is rich in history and tradition, and City College has provided its students the opportunity to learn how to celebrate this month as a community. 
Sebastian Rodriguez, a second year engineering major, participated in the Noche de Futbol soccer game on Sep. 19, scoring the second goal of the night.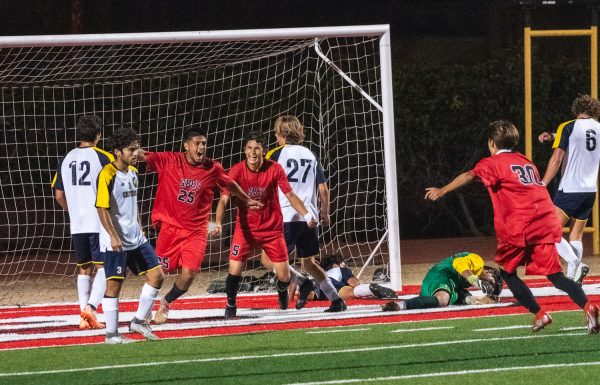 Alicia Vargas, his mother, showed her excitement of seeing him play, sharing how soccer has always been a big part of their family life, as well as their culture. It had been a way to feel connected to their culture after the struggle that their family went through after immigrating from Zacatecas, Mexico.
"All of us here, able to go out there and be with our raza (people), that's what I love about our community here in Santa Barbara," she said, sitting next to her family. "Soy muy orgullosa de donde vengo (I'm very proud of where we're from); sometimes there isn't a word in English for that."
Vargas expressed her happiness with the planning for Hispanic Heritage Month at City College, saying how it is a way of showing how proud they are of being Mexican and living in Santa Barbara. 
Both Otero and Llerena shared their hopes for making more events in the future, as City College is a hispanic serving institution, with 39% of its students from Hispanic descent.  This is the first year City College got together to plan these events, and both Otero and Llerena want to grow the budget to continue making more events in future years, bigger and better with funding and more time for planning.
"Come to the events," Otero said. "If you're part of the latino culture, come celebrate it, and if you're not, come discover it."
Learn and Support
Llerena stated that the main goal of Hispanic Heritage Month is to raise awareness to the Hispanic population and that it's really important for the campus to take pride in its identity so for students and staff who identify with these celebrations to feel heard and seen.
"We hope for greater attendance at all of these events and more visibility for the Latine community. Whenever you bring cultural events together, you hope people who don't normally interact get an opportunity to meet face to face," Llerena said. "The goal is to make more community."
Otero shared her own goal for the end of this month, adding some ways that the non hispanic community can show more awareness. 
"We need to revise the terms we use and look at the reason why we use them. Saying Latino is exclusive to women. We need to revise the terms we're using," she said. "I feel a sense of belonging in the term Latinx. It's not telling you if you are a man or a woman, it's not defining where you are located. You're just Latinx."
With the month being far from over, City College already has several more events planned, some including salsa classes and a Cafe con Leche night for students and their families.