Fé Bland Forum hosts songwriters concert
The Channels Art Pages | STAFF REVIEW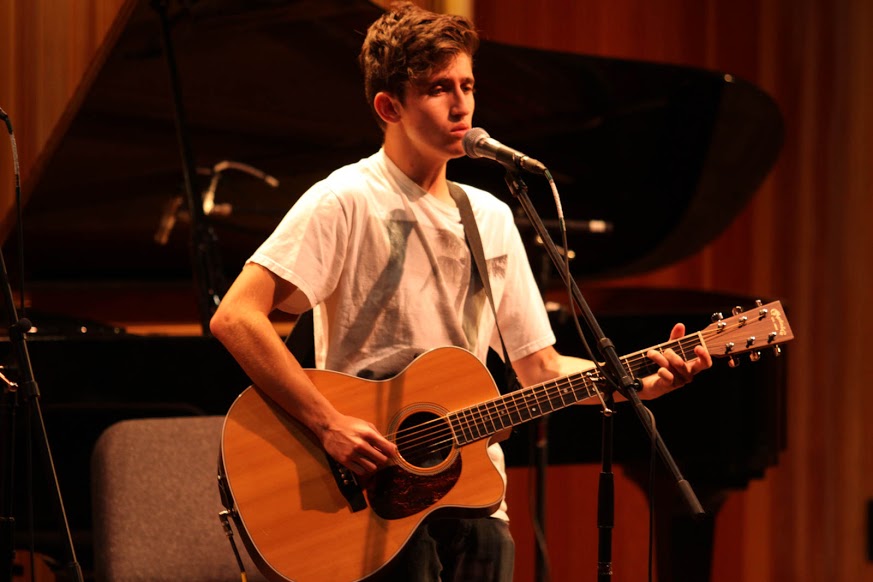 On Saturday evening, in the Fé Bland Forum, the gifted students of Dr. John Clark's songwriting class at City College gathered together to create a delightful concert.
The show had ten performances and it all began with student Jason Mally.
Standing on stage with his guitar, he strums and begins to play an original song, "Twisted Girl."
The title says it all, it's a song most people could connect with and say 'I've been there'. He had a gripping voice and played guitar like he was born strumming.
Mally's three song set was pleasant and had meaningful dedications, his effort in writing charming lyrics were positively heard.
As the show opener, he gave off a wonderful impression that had the crowd in awe already.
The lights in the Forum were dim, yet the stage lights were as bright as could be and the performance that had my heart melting, was a song written by Ariana Cohen. Her words, "Addicted to a person who sucks," stuck in my brain for the entire show.
The untitled song was perfect, she was giving the audience a movie to watch – all that was missing was the popcorn. It was a bittersweet melody, realizing that the person you once loved will always be in your heart.
Two performances that really drew me in were that of Ned Satchawat Duangmuang and Pim Bossink. They both are international students with an eye for the right tempo.
A grin from ear to ear, Satchawat Duangmuang of Thailand, wrote and performed his very first English song – showcasing his impressive piano skills. His untitled song was executed effortlessly, and a real feel good vibe came from his message about how "everything is gonna be alright."
With a camera on his shirt, bright pastel green pants and blue shoes, Bossink of Denmark, had no problem performing on a stage. He went up there and rocked it, singing and playing guitar to his original piece, "Picture of Us." It was a very upbeat love song that had memorable lyrics that went along with it.
Both international students performed without hesitation and did a fabulous job on stage.
With grace and her guitar in hand, Xenia Flores stepped on stage, and performed two songs.
She captivated the audience with her original song "Home", in which she described her own relationship.
Also featured in the show were artists Brandon Roberts and Selah Argent amongst other songwriting students, as well as former City College student Joveth Jorquia accompanied by electronic violinist Carmalisa Reichhart. There was even a performance by Dr. John Clark himself.
The show had a great turnout – there was no doubt about it, the crowd loved it – with an endless flow of applause after each performance.