Movie theaters might be obsolete but the experience is irreplaceable
The Channels Opinion Pages | STAFF COLUMN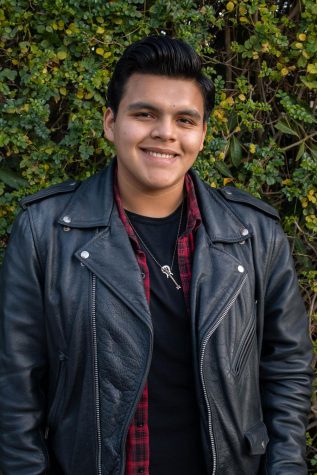 Although streaming movies from home may be convenient, there really is nothing that beats the theater-going experience. 
Especially for a small city like Santa Barbara, going to the movie theaters is one of the many pre-pandemic pastimes that we sorely miss.
Movie-goers would often bring their partners, friends or family along for viewing the film on the big screen. The experience of buying popcorn, candy, and a drink, then choosing your favorite spot, made for an unforgettable time. Even if the movie was terrible, it often made for an even more unforgettable experience. 
Many are quick to point out that streaming not only gives you the freedom of being able to watch on your own time, but to also avoid the hassle of paying for overpriced concession snacks.
In an article from The Cardinal, research from Stanford's Graduate School of Business, and the University of California found that "although concessions are about 20% of theater's gross revenue, they make up upwards of 40% of the theater's profits. This is because when a theater shows a film, part of the money made from selling the tickets must go to the movie distributors, while 100% of the profit from concessions stay with the theater although concessions are 20%."
The study also found that in order to keep ticket costs lower, theaters have to raise their concession prices. 
When taking into consideration the total expense of visiting a theater in comparison to the average person's streaming subscriptions, do the costs outweigh the benefits of supporting your local theater? An article from the LA Times reported a study which found that "the average person has log-ins to four streaming services, with 38% having access to five or more services."
Considering that Netflix has recently increased their subscription price, again, and Disney+ is charging viewers $30 separately for "Mulan" and "Raya & The Last Dragon" on top of the monthly price of $7, what will stop other streaming platforms from increasing their prices or adding premium prices for content? 
With the number of cases rising, especially in California, I understand that the majority of theaters wouldn't be able to sustain themselves even if they wanted to stay open, since there would be social distancing and less likelihood of viewers going to the movies. 
Even though I am content with the plan HBO Max has done, with releasing their slate of 2021 movies at no added cost, I will still be yearning for the day where we can sit together to enjoy the experience of cinema.