Parker Mitchell — student trustee candidate
City College student Parker Mitchell is running for student trustee in hopes of representing all students equally regardless of their sex, gender, or background.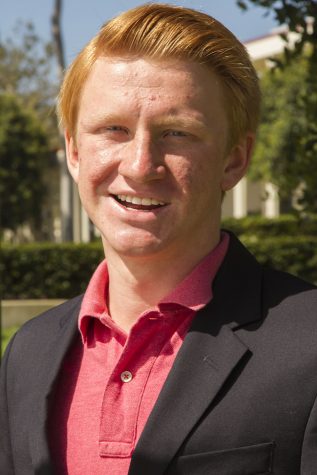 The economics major from San Antonio, Texas, said that he did not even know there was student trustee at City College until he read the gender-neutral bathroom story in The Channels. After reading more, he also came across the story about the previously proposed student senate stipends.
"I am adamantly opposed to the student government paying themselves," he said.
If stipends for officers gets approved in the future, Mitchell pledges to donate his entire compensation to the SBCC Foundation in support of the College Promise.
"It is absurd to pay people who volunteer to serve students," he said. "This is not a 'job.'"
Mitchell also hopes solve the overarching stigma around students who leave mid semester because of the need for drug- or alcohol-related rehabilitation.
"Students who suffer from these things are the same as people who suffer from an illness," he said. "They should be guaranteed the opportunity to complete coursework for credit once they return."
Mitchell believes he is the most qualified candidate because he has big ideas and concrete plans.