Muhammad Imran Akram — student presidential candidate
Mathematics major Muhammad Imran Akram is running for student president with the goal of making every student on campus feel safe and welcome.
Akram is an international student from Pakistan, and hopes to make a difference with his devoted passion to better campus.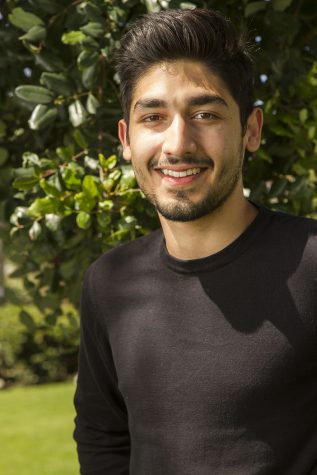 "If I want to get something done, I put all my effort into it," Akram said. "I really care about the school and I really care about the students."
Akram plans to work with specific committees to make City College a more close-knit community. As an all-inclusive candidate, he believes that all students, regardless of their sex, race, religion, etc. should come together as a community. Through working with the Advocacy Committee, he hopes to encourage an outreach to support his goal of making students feel safe and welcome on campus.
With that belief, Akram is in support of the multi-stall gender-neutral bathroom proposal for City College.
According to his platform, Akram also hopes to work with the Housing Committee to make student living situations easier, more comfortable and more reliable.
"No one should be worried about where they'll be living next semester," he said.
Lastly, he hopes to encourage a more athletic environment at City College. Akram proposed an idea to offer an optional fee that would allow students to use athletic facilities like the gym or the basketball courts at their leisure.
"If you're passionate about something, you can make it happen," he said. "If I can really make a difference, then that's what I'm going to do."
---
Clarification: April 25, 2017
A previous version of this story listed this candidate's name as Imran Akram. This updated version includes his first name, Muhammad, followed by his middle and last name.