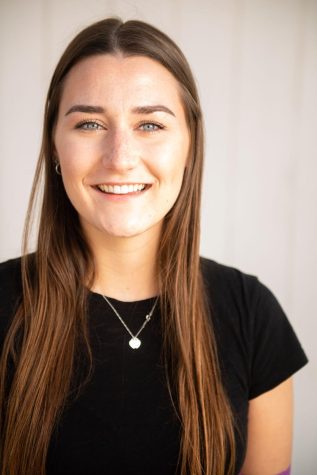 Allison Budde, Associate Editor 
My mom always told me growing up, "If I had met your dad when he had a mullet, I would have never given him a chance." 
In the 1980's, mullets gained popularity, and men in Australia and the United States couldn't stay away from the trends. 
Actors, athletes, and high profile men were rocking this hair-style creating controversy around the mullet that is still going on today. Some love it, some hate it. 
Story continues below advertisement
Me? I love it. 
Male or female, the mullet rocks. This hairstyle looks good in any hat, it flows in the wind, and gets you the most compliments.
Rock stars David Bowie and Paul McCartney both had the mullet haircut in the 1970's, helping increase its popularity among the younger generations. 
The hairstyle began to coincide with confidence, personality and one's overall demeanor. People who have mullets were and continue to be cool. 
Even David Beckham sported the mullet and he was named Sexiest Man Alive in 2018. 
With a resurgence in this hairstyle in the past three or so years, I think mullets should stay in style for good. I think they look good on everyone. They shape the face and look especially good in hats. 
The mullet also just seems to give people this swag. The mullet swag. 
I think the minute one cuts their hair into that luscious style, it boosts their confidence by a mile. 
Let me be more specific about this unconventional look. Mullets that are extremely short in the front with a really long back are a no for me. 
Mullets that have some good length up front, shaved on the sides creating the mohawk vibe, with a decently long, but not too long, backside. That right there is the perfect mullet. 
When I see someone rocking that hairstyle I think of them as an upbeat, positive and self-assured human who has some style. 
Emily Castillo, Staff Writer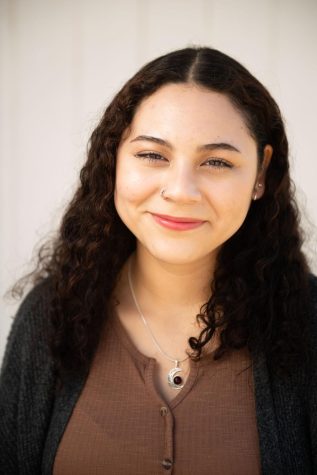 Back in 2012 when I was 9 years old, my uncle had a mullet at the time and wore it in style. He had a lot of confidence in how he felt wearing it as he went about his day. 
It was so clear how it looked, medium cut hair going down the middle of his head with faded buzzed sides. I never really questioned his hairstyle but thought it was a nice look for him at the time before mullets "went out of style."
Mullets have been a hairstyle since the 1980s and I believe that mullets should still be a style today. They can always be adjusted to look better than how they used to back in the 80s.
Mullets were even worn by many famous celebrities like Zendaya, Billie Eilish, Miley Cyrus, famous singer David Bowie and even George Clooney. Mullets were also used on characters in famous movies like Nicholas Cage in "Con Air," John Travolta in "Pulp Fiction," and of course David Bowie's "Labyrinth."
When styling mullets, you can tell that they've changed over the years leading up to today. 
When they first started going in style, it was very long hair in the middle of the head and the side would be cut or buzzed off. Overtime, the style of the mullet has evolved to look more cool or dark.
The hairstyle now has many different styles and designs to it. Some are some with fades, some include undercuts, others are french cut, very short or super long, etc. 
There are many different ways to style and cut the mullets and there are trends of them going around on Tik Tok, Instagram, Snapchat, etc. and many people have influenced others to go along with the cut.
Even women wore mullets when they first came to be popular. Women styled their way with mullets as they pleased, making them a statement of style and fashion. Famous model Gigi Hadid also rocked the mullet in Vogue magazine. Many other artists and models have had their time with the mullet, showing them off on runways, The Oscars, The Grammys and other occasions.  
So, circling back to the question of if mullets should still be in style, I would say yes because not only were they a part of fashion history, they were also a big influence in unique and creative hairstyles today.