Elementary students should be required to learn two languages
The Channels Opinion Pages | STAFF COLUMN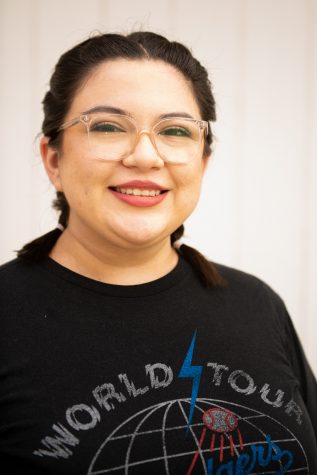 I grew up knowing two languages.
I think it is beneficial for schools to be more motivated in teaching their students a second language.
Learning two languages may seem outside the norm, but many other countries have already been implementing it into their curriculum.
The education system should be more encouraging about students being multilingual because it would be opening more opportunities for them.
Learning a new language at a young age is beneficial not only for the ones learning but also for those around them. Those who learn another language and about another culture at a young age have more empathy towards others.
Studies show that brain structure facilitates second language learning. Kids' brains are like sponges—the younger you implement them into something, the quicker and easier it is for them to absorb it. 
One of the main benefits of learning a second language at an early age is that children learn languages faster and easier. They have more time to learn, fewer inhibitions and a brain designed for language learning. 
Recently, more and more schools have been adopting the idea of a dual-immersion program for the elementary schools around my area. 
These classrooms are hitting the ground running by speaking only Spanish in the classroom starting in kindergarten.
My personal experience with these classes comes from tutoring some of the students in the classrooms and being in awe at their progress in learning another language. 
I was taught at a young age how to speak Spanish and have never had a problem, even being called upon to help those who didn't speak English in elementary school. These programs are currently in high demand in some areas and require a "lottery" type of enrollment.
I know many friends who now wish they knew another language to be able to communicate, enjoy and embrace another culture. I think that since knowing another language I have been able to develop more critical thinking and problem-solving skills.
In addition to improving memory, concentration and the ability to multitask, research shows that learning a second language boosts problem-solving, critical thinking and listening skills.
According to "10 benefits to being bilingual" by Mark Bassett, "Studies have shown that bilingual children can outperform monolingual children in a number of subject areas."
Multilingual Children also show signs of enhanced creativity and mental flexibility. 
The students can learn to be fully bilingual written and spoken by the time they are 10 or 11. Even those with almost zero experience in Spanish before starting the immersion classes can speak and read in their new language only having been exposed to Spanish less than 4 hours a day for a month. 
In short, teaching your child a second language at an early age opens them up to more cultures by a young age and gets them ahead of the curve in the long run.