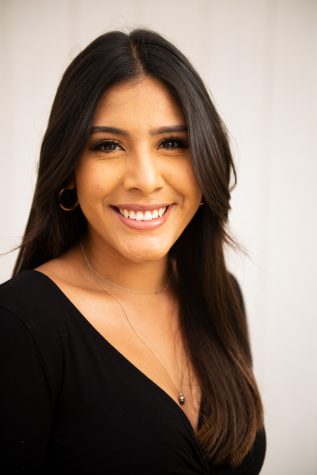 Laura Luevanos, Staff Writer
With students returning to campus, COVID-19 restrictions and regulations have been put in place to provide a safe school environment for everyone.
I was very excited to get back into a classroom and meet new people on campus. 
Story continues below advertisement
However, the COVID-19 regulations weren't as enforced as I thought they would be with campus staff or faculty assuring protocols were being followed.
City College is not doing a good job enforcing safety guidelines.
On my first day of school, I filled out the Healthy Roster survey and received my wristband at one of the tables located near my class, following the regulations set in place.
Walking through campus, multiple students choose not to wear masks outdoors which contradicts the measures stated in the prevention plan.
I've also noticed multiple signs advising the importance of wearing a mask indoors and physical distancing. Unfortunately, I did not see any other signs to remind students about the importance of COVID-19 safety.
In order for a safe return to in-person classes, everyone must stick to safety mandates.
A resolution was passed by City College's Board of Trustees during a special meeting on Aug. 5, requiring students, employees and members of the public entering buildings to be fully vaccinated by October 1st. There is also an option to apply for an exemption based on religious or medical grounds, as well as a pregnancy deferral.
The decision gives students over a month to receive their vaccination, and provides an added safety measure for the campus.
The students who chose not to be vaccinated had to rearrange their schedules or enrollment at City College.
However, students who hadn't been immunized have a limited amount of time to receive their vaccines.
City College also released their COVID-19 Prevention and Response plan, detailing each safety plan in place which includes mask safety, physical distancing and entry requirements.
Not all of the measures stated in the document have been implemented on campus. Individuals should wear a face covering indoors and outdoors unless eating or drinking.
City College should mandate classes to analyze the COVID-19 prevention plan.
This ensures students, faculty and staff have a clear understanding of the safety requirements placed to better their knowledge on COVID-19 precautions and remain campus open.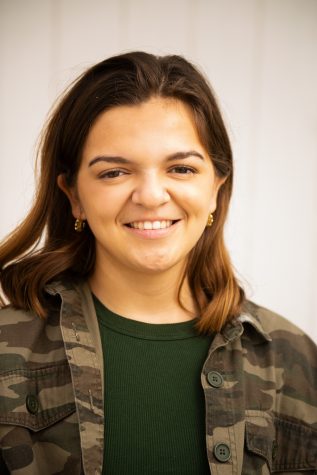 Melissa Garcia, Staff Writer
Coming back to campus and attending in-person classes almost daily, I strongly believe City College has been doing more than enough when it comes to enforcing COVID-19 safety guidelines.
I fill out the Healthy Roster survey before coming into class each time. The survey asks questions based on how I'm feeling, if I've been in contact with someone who has COVID-19, whether I've tested positive and if I'm currently waiting for results. Hoping others will truthfully fill it out, I feel like it's one of the best ways to have students on campus. 
City College has also followed the physical distancing guidelines. This means indoor public areas, like the library, have plastic shields all throughout the area and make sure all students maintain distance while studying. 
Another part of campus that has followed the distancing guidelines is when students are in line. For example, when standing in line to get the $100 for the vaccination card upload, there are indicators on the floor as to where students should be in order to be appropriately distanced from other students. 
The vaccine mandate by Oct. 1 for all students, employees and public members attending in person, is a big step in ensuring that everybody stays safe while on campus.
City College also requires masks to be worn at all times in public areas indoors. Having it be enforced at school makes me feel safer coming into class. 
With all these protocols in place, additional security personnel has been hired to ensure that they're being followed. 
The district has gone above the minimum requirements by meeting all the current requirements for ventilation and air circulation. In addition, HPEA filter air purifiers have been placed to enhance ventilation in all the classrooms at all campuses. Being in classrooms with a mask and air purifiers on has made a difference in the air quality and easier to breathe.
I'll feel even safer attending Santa Barbara City College on Oct. 1 because, in addition to all the safety guidelines they've enforced, everyone on campus will be fully vaccinated or taking weekly COVID-19 tests.