Last  December, 20 tiny homes were erected as temporary shelters for homeless people in Isla Vista. 
The Pallet homes drew a mixed response from both the community and those they were meant to assist.
Some think these are an innovative step to solve homelessness in Isla Vista while others think the initiative is ineffective and only gives the appearance of helping the problem. The Channels staff delves into the issue in this week's Cross Currents.
Story continues below advertisement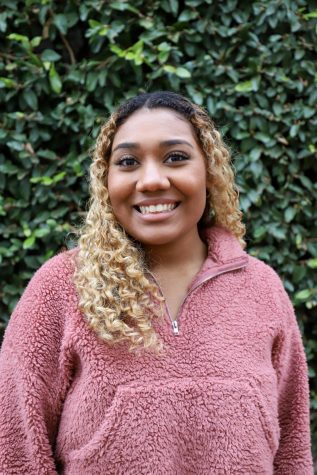 Cassandra Wilkins, Opinion Editor
The Isla Vista homeless community is a bunch of dropout college students that got caught up partying and never left.
This is what I first assumed when I first moved to the IV community and boy was I wrong.
I had spent my whole life feeling judged by others while unconsciously having my own cognitive bias on one of the most vulnerable groups in society. 
Back in December of 2020 when I first saw the tiny homes appear, I thought "that's nice but why here, right in the center of IV?" 
Like others in my community, it made me feel unsafe. 
I was afraid to walk my dog by myself at night because of the homeless population. 
I blamed my fear on the city, for choosing to place the sanctuary of all places, right by my home. I felt as if they were doing a disservice to those of us in the community who pay to live here.
Recently, I took it upon myself to go along with fellow editor Jacob Frank, as he reported for "IV tiny homes help homeless but raise concern on communal safety."
I initially thought I was going to meet a bunch of people who put themselves in bad circumstances – instead, I learned much more that day.
I have always been taught to advocate for those who do not have a voice, but when those in my own community were crying out for help, I turned my back on them.
I was surprised to have met a diverse group of people from a variety of backgrounds.
I met entrepreneurs, environmental activists, and business owners. Each had been let down by the system and is a direct result of systematic oppression.
The tiny homes not only give those without homes shelter, but they give their residents a sense of community. In partnership with Good Samaritan, residents are provided with meals, counseling and a safe environment for men, women and children. 
The mission statement of Pallet, the company that makes the tiny homes, is "to build equal opportunity access to housing and employment."
The IV community is making an effort to combat the homelessness issue by providing 20 Pallet homes. I do not think they are meeting the mission statement.
From my experience speaking to those who live along the outside of the Pallet home gates, it's like an exclusive club. Only those select few with a "publicly acceptable look" fit and get the opportunity for resources to help reinvent themselves.
I do think that the community is headed in the right direction, but it comes across as if they only built those 20 homes so it could appear that the Isla Vista community is making an effort.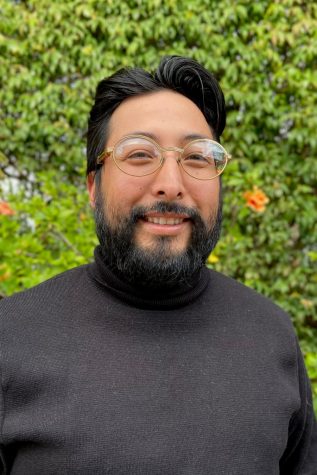 Ryan P. Cruz, Editor-in-Chief
Homelessness in Santa Barbara is something that is often swept under the rug. 
The city averages around 900 individuals experiencing homelessness every year, and much of the policies surrounding the issue amount to addressing the appearance of homelessness but not offering the support necessary to help people. 
Isla Vista saw its number of homeless individuals grow from 33 in a 2019 point-in-time count to more than twice that in the 2020 count, and almost immediately set about addressing the issue head-on.
The 20 Pallet homes were created to house up to 40 people, provide heat, electricity and support in finding permanent employment or housing.
With an estimated 70-80 homeless in Isla Vista, the tiny homes were able to provide six months of shelter to almost half of these individuals, which is a great achievement in comparison to what is available on a bigger scale.
The amount of homeless in downtown Santa Barbara is much more than in Isla Vista, yet the city's official homeless initiatives do not have any type of temporary shelters like the Pallet homes.
It's hard to imagine a project like the tiny homes in Isla Vista succeeding in downtown Santa Barbara, and that's all the more reason to praise its efforts to address a growing issue in the small community.
The Isla Vista tiny homes should be a model for how these types of projects can work.
There has not been any increase in crime or COVID-19 cases in connection with these temporary shelters. Though there may be fear surrounding a concentrated homeless population, the community has learned to live with it.
The shelters are due to be removed in June, which will bring about a lot of questions for the future of addressing homelessness in the area.
There are many new ideas for alternatives, but I think another good example would be London's Buses4Homeless initiative, which provides buses with multiple beds and buses that serve as mobile kitchens that provide free meals.
People can lose housing for a number of reasons, especially during the pandemic, so any approach should start with dissolving the stigma of homelessness because I think many of us have our own prejudices when it comes to this issue. 
The Pallet homes in Isla Vista may not change the world, but they are a welcome step to solve an issue that we can't keep hidden.