Gavin Newsom's poor performance as CA Gov. deserves impeachment
The Channels Opinion Pages | STAFF COLUMN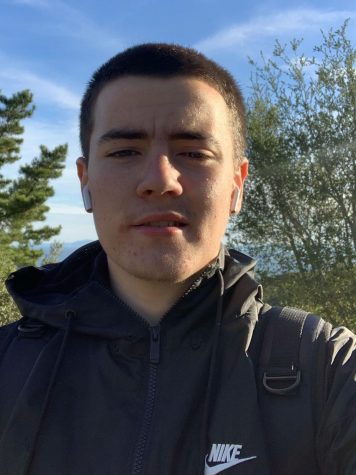 The Governor of California Gavin Newsom has disgracefully failed to abide by his own COVID-19 safety mandates.
With the state under strict lockdown including harsh restrictions on restaurant dining,  Newsom attended a birthday party dinner at a very expensive and exclusive Napa restaurant with over two dozen individuals. This was last November of 2020. 
While Newsom fine-dined at the French restaurant, he directly and consciously violated his own strict, authoritarian-esque COVID-19 orders. The same orders that he forced millions of other Californians to adhere to.
Because of such malpractice by the 40th governor of the state, Newsom saw his approval rating of about two-thirds of California voters plummet to just 46% in the most recent Berkeley Institute of Governmental Studies poll.
Newsom should be removed from the prestigious office he currently holds and there is a growing movement supporting the cause.  
Small business owners throughout the state are at the forefront of the recall effort. Recallgavin2020.com claims to have over 1.4 million of the 1.5 million needed signatures to begin the official process. The threshold will need to be reached by March 10th to set off a special election that would occur later this year.
Since taking office in January of 2019, a plethora of different aspects of life in California has significantly changed for the worse. In the later stages of the same year, Newsom's failure to contain the wildfires that ravaged the state subsequently led to deaths and mass destruction in Northern California.
Another facet that is under direct assault is business around the state. California currently carries a whopping 13.3% state tax rate, which is 2% more than the next closest, Hawaii. This has led many companies, such as the electric car manufacturer Tesla, to relocate out of state, and leaving 10,000 Californians unemployed.
Tesla's factory in Alameda County defied Newsom's first COVID-19 lockdown orders by continuing business as usual but were later forced to shut down temporarily at the hands of the Governor.
A few months later, in May of 2020, Newsom told CNBC that he didn't believe Tesla nor its CEO Elon Musk would leave the state anytime soon. In December of the same year, Tesla confirmed they planned on moving operations to Austin, Texas.
Newsom's infamous COVID-19 shutdowns ruined many people's livelihoods by deeming business – like movie theatres, bars and gyms – as "non-essential" in executive order N-33-20. 
His vaccine rollout has been just as poor as his actual handling of the global pandemic. California is dead last in the nation in vaccine administration and has high ranking officials like Los Angeles mayor Eric Garcetti frustrated by the lack of help his city has received. 
"The bottom line is that we don't have enough vaccines," Garcetti said in a press conference. "It's a dual problem: We need more and we need to get them out more quickly."
It's incumbent that Gavin Newsom is held accountable for his horrendous and catastrophic lack of professionality and execution as Governor of California. The great state, and all of its almost 40 million people, deserve better than someone who has put his own agenda over the people's time and time again.