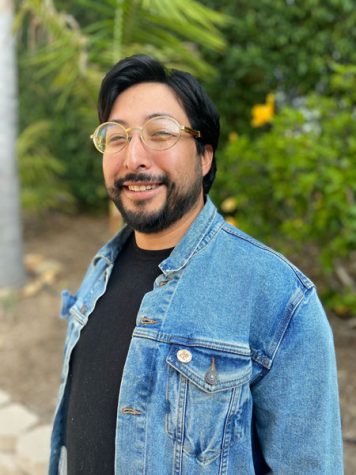 Santa Barbara's "Spanish colonial revival" aesthetic—from the Old Mission to State Street to the annual celebration of "Old Spanish Days" every summer —is something that sets it apart as a gem for tourists and townspeople alike.
Postcards and photos of our town tend to showcase the ubiquitous white stucco walls and terra-cotta red-tiled roofs. Streets in the downtown area take their names from Spanish culture.
But for some, these public displays of affection toward Spanish culture and traditions are constant reminders of what it was like to be on the other side of colonization.
For those from Native American, Chicano and indigenous backgrounds, this celebration of Spanish colonization equals the erasure of every culture that came before it. It silences the voices of those who peacefully maintained the central coast for centuries.
Story continues below advertisement
The land that we live on was preserved for thousands of years before Europeans imposed their religion, disease and superior weaponry onto the natives.
Tradition can be a two-edged sword. Preserving the ways of the past can be a great reminder of stories that made us who we are and give us perspective going forward, but we must be mindful of who else was affected by certain events we commemorate.
In the south, confederate flags and statues of confederate soldiers are similar examples of the idea that what brings one person pride may bring another pain.
Locally, a street named "Indio Muerto," or "dead Indian," was left unchanged until this year, while names like "Salsipuedes," which translates to "get out if you can," exist as haunting reminders of what local natives went through during this time of colonization.
I was born and raised in Santa Barbara, and I take pride in the diversity and culture of my community; but when I was in elementary school I wasn't taught much about the true history of the town.
I remember making a model of one of the California Missions and learning a heavily redacted version of how they were built. I wasn't exposed to the beauty and history of the cultures that existed before European colonization until I found out on my own. 
Fiesta Week is an opportunity for Santa Barbara to do just that. Instead of being labeled as a celebration of "Old Spanish Days," the week should be used to highlight the history of those that came before the Spanish.
The Chumash and indigenous Mexicans who give our town so much of its flavor and life should share equal exposure to the Spaniards who built upon it.
Making American ethnic studies a graduation requirement in schools is another step in the right direction. Teaching students about the true history of where they live allows them to become more well rounded individuals who can empathize with people from all backgrounds.
Understanding the past is the only sure way to avoid repeating it.
The colonization of America is a painful history, but it must be taught without any censorship in order for people to be able to understand each other's pain.
The history of Santa Barbara in particular is fascinating and full of unique and inspiring stories, which should all be celebrated
Telling only half the story only serves to alienate and marginalize those on the other side whose voices are left out.