Politicians can't ignore evidence around climate change, wildfires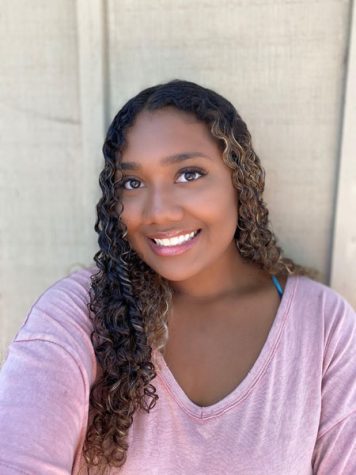 Scientists have suggested that recent natural disasters point to climate change's devastating effects, but certain American politicians would rather brush it off than take action.
We are not only living in a global pandemic but in the month of September we have been hit with an alarming amount of hurricanes, fires and cyclones just in the United States. 
We should be able to count on our leaders to look out for the best interests of everyone.
President Donald Trump has been known to continuously dismiss the evidence presented by scientists and experts that support the idea of climate change.
The leader of the United States whom we have appointed to office continues to deny what's in front of him and acts as if ignoring our problems will make them simply disappear. 
This is the same approach he took when addressing the pandemic and we are dealing with the repercussions of his decisions. Just like he said in his response to COVID-19 "I acted early" and "nothing could have been done" during an interview.
During a recent briefing, California's Secretary for Natural Resources Wade Crowfoot presented the president with recent climate change facts proving that the climate is changing rapidly and Trump's response to the matter was, "I don't think science knows, actually" and "It will start getting cooler, you just watch."
So we're supposed to put the hands of our future in a man that makes claims without any information to back them up? While teams of scientists who have dedicated their lives to studying the planet's conditions are simply incorrect? 
As a direct result of the rapidly changing temperature, ice sheets are melting and sea levels are rising.
According to NASA, "The rate of Antarctica ice mass loss has tripled in the last decade," and Antarctica has lost approximately 127 billion tons of ice per year and 286 billion tons of ice in Greenland per year between 1993 and 2016. 
The west coast fire season has increased as time goes by and fires are getting larger and more destructive.
From January 1, 2019 through September 15, 2019 there were approximately 4,129 fires and 43,417 acres burned in California. The following year from January 1, 2020 through September 15, 2020 there have been approximately 6,352 fires and 1,410,113 acres burned according to the California Fire Department. 
In a one year difference, there has been a 53.8% increase in the amount of fires. We also just witnessed the hottest August in the history of major cities across the country according to ABC News.
One of the most impactful contributions we can make to help combat climate change is voting in the next election. The politicians that we vote into office should have the best interests for the nation and be educated in environmental impacts.
We have a responsibility to guarantee a healthy future for our planet and those who will come after us for years to come.