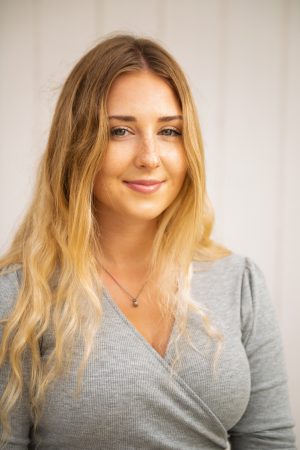 The song "Ozean" from the German indie-rock band AnnenMayKantereit not only became one of my favorite songs over the past years but also holds a very special place in my heart.
I discovered the song about two years ago and since then it has stuck to me.
At that time, I was going through probably one of the hardest periods of my life. Having to overcome some tough personal experiences led me to work on my mental health and self-care.
Story continues below advertisement
When I listened to the song for the first time, I felt like someone wrote it especially for me.
It wasn't only because the song is in my native language. The lyrics made me feel understood, and the sound and music itself felt like a warm hug from a friend. 
I know most of the people reading this won't understand German, but that's one of the reasons why I chose this particular song. I feel like you don't necessarily have to understand the lyrics, the music itself is already so rich with emotion.
However, the lyrics have deep meaning as well.
"Ozean" is not about running away from your problems and fears, although it might seem like it when you listen to the song for the first time. It is about new starts. 
The song talks about how hard it can be to leave things or people behind you. 
But it says that sometimes, all you need is a little distance from those things – and for some circumstances, it needs a little more. Sometimes it needs a whole sea of space.
German:                                                                                                         
"Ich liebe meine Freunde 
und wie wir miteinander sind                                                
und trotzdem muss ich möglichst schnell                                              
irgendwo anders hin                                                                                 
Irgendwo, wo im Winter die Sonne scheint
Irgendwo, wo ich allein und ohne Vergangenheit 
von vorne anfangen kann"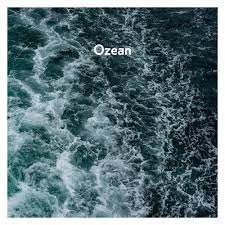 English:
"I love my friends
And how we are with each other
Yet I have to go somewhere else
as quick as possible
Somewhere where the sun shines in winter
Where I, alone and without a past, 
can start anew"
The song, similar to most of AnnenMayKantereit's music, conveys many important thoughts and impressions. Their music can help you understand yourself better and, above all, learn how to not be so hard on yourself. The song showed me I might need more time than I thought and nothing about that makes me wrong or weak.
A big factor that creates AnnenMayKantereit's special and unique sound has to be lead singer Henning May's distinctive and rough voice. I admire how they compose their songs to be simple in certain ways, but still convey a maximum of atmosphere and emotions in the production.
Most of their compositions are uploaded completely uncut and unedited like "Barfuß Am Klavier," which gives the audience the rare opportunity to feel the raw emotion, as well as hearing the imperfections of the song at the moment. They also cover English tracks such as Kylie Minogue's "Can't Get You Out of My Head."
Ozean made me understand that I definitely needed an ocean to finally finish with my past, but that's what made me come here to California, 5817 miles away from home. 
And I wouldn't want to change it for the world.