'Keeping Up with the Kardashians' keeps me entertained and inspired
The Channels Art Pages | STAFF SUGGESTION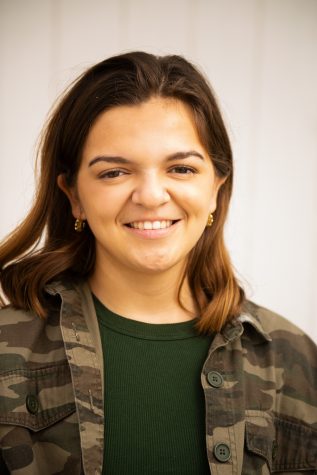 The right amount of drama and excitement in "Keeping up with the Kardashians" makes it the reality show that fulfills all my wants and needs when it comes to watching tv. 
Kris, Kourtney, Kim, Khloe, Kendall, Kylie and Rob have all influenced my life for the better since I started watching their show. The gossip, laughter, tears, fighting and more that the show entails made for the perfect escape from reality for me. 
I grew up either recording or watching their episodes live and loved everything about them. Any little thing that related me to them, I'd fangirl over — like passing by Calabasas which is the city they live in.
Another example of my obsession would be that I'd constantly check up on their blogs just to know their latest life updates or products that they were using. Once I had my own money to be able to spend, I started to buy their items like Kylie's lip-kit and Kim's fragrance.
One of my "life goals" was going to at least one of their "DASH" clothing stores in New York, Miami or Los Angeles. Getting to walk into a common place where they had filmed and sold their products made me think it'd be the closest I'd get to meet them.
My parents took me to their store in LA for my first Christmas in California as my Christmas gift knowing how much I loved them. My lone purchase was a long sleeve shirt with "DASH" on it, because everything else was too expensive for a fourteen-year-old to own at the time.
I was anticipating looking for the building from the moment we even turned onto the street. I was mesmerized by getting to see everything in real life once we had gone inside. 
While it was nothing close to meeting them, seeing the posters of previous shoots they had done around the store and all the shelves of their clothes with a designated corner of each family member's merchandise left me smiling from ear to ear the whole time.
The close bond the family members each have for one another or the drama that sparks with each other makes it a fun show to watch. The events that take place leave me laughing for hours and rewinding the episode back to watch the same scene again.
Even if the majority of the public looks at this family as if they're some nobodies with fake bodies and not worth watching, I'd recommend just watching an episode from any season. It gives a different perspective that isn't seen through social media and the paparazzi. It will make you either feel the same way I feel about them and their show or at least understand why. 
So if you haven't done so already, "Keeping up with the Kardashians" is something you're definitely going to want to keep up with.