Editor's List: Favorite YouTube Videos
Youtube is a vast wealth of knowledge with information spanning everything from instructional cooking videos to live concerts and even sleepwalking cats. Yes, Youtube is an amazing place; but with so many choices, it's easy to get sucked down the rabbit hole of junk videos and spam. That is why this week The Channels staff has hand picked their favorite videos from the archive and laid them out for your viewing pleasure.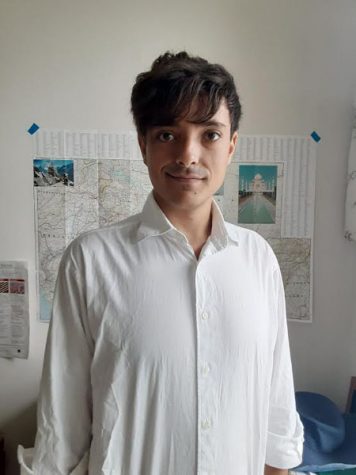 August Lawrence, Arts & Entertainment Editor
'The Pips: Jack Black, Ben Stiller and Robert Downey Jr.' 
When a classic 1970s mo-town song is put into the hands of three modern-day comedic geniuses, there's no limit to the amazingness that will ensue. During the 2009 Grammy awards, as a tribute to Gladys Knight, the academy got Jack Black, Robert Downey Jr. and Ben Stiller to star in a parody music video to the classic song "Midnight Train To Georgia." What ensues is hallarity over one of the greatest songs of all times. The three gentlemen play white versions of Ms. Knight's original backing group "The Pips." The video starts out like any other old music video: Ms. Knight is in focus with her Pips in the background singing and dancing synchronously. As the song continues we start to pay more and more attention to the backing vocalists, and Black, Downey and Stiller become recognizable. Black's character is blatantly trying to put on his best, Downey is too cool for his own good and Stiller is just happy to be there. Their dancing is hilarious and the onstage nonsense they get into during the song is too funny. 
Plus, there's Gladys Knight singing! What more could you want?
Alloy Zarate, Features Editor
'Kathleen Hanna – Smells Like Teen Spirit'
Nirvana's greatest hit, "Smells Like Teen Spirit," is a song that I avoid listening to as much as I can. It's great, but overplayed. I was so happy to find this nearly 10-year-old, low-quality recording of Kathleen Hanna's cover of it. She brings the song to life by incorporating the story of her and Kurt Cobian drunkenly vandalizing a fake abortion clinic in the 90s. The two go back to Cobain's apartment where Hanna writes "Kurt smells like teen spirit" in sharpie on the wall, words that would be responsible for Nirvana's international fame. After that little anecdote, she starts singing a slow tempo version of the song in her signature valley-girl accent. She fades it out and continues to tell the story on how she got a job as a stripper to help her band, Bikini Kill, go on tour. One night a dude put "Smells Like Teen Spirit" on the jukebox right as she dropped her robe on stage. Hanna then continues with the cover, blending it into her own band's greatest hit, "Rebel Girl." It's not a good cover, but it's so classic Kathleen Hanna and I love listening to the story directly from someone who was there.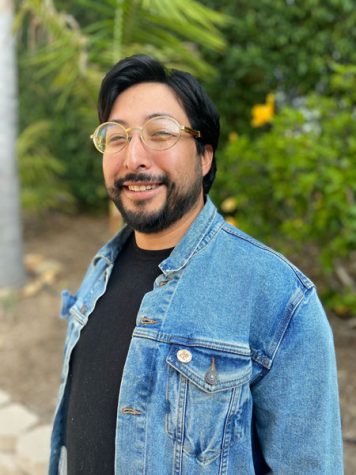 Ryan P. Cruz, Editor-in-Chief
'Nardwuar vs' series – Nardwuar"
With this series of interviews, Host and Canadian Musician Nardwuar Serviette takes on artists and pop-culture figures with a unique and endlessly entertaining style of reporting that often surprises his guests. Nardwuar, born John Ruskin, dresses like a caricature of a goofy golfer straight out of "Caddyshack," with loud plaid and a pom-pom on his hat, but it's the impressive depth with which he researches his subjects that sets him apart from every interviewer I have ever seen. Nardwuar often leaves artists scratching their heads as to how he gets his information. He is able to ask about things from their past that the subjects themselves never thought any reporter would know, such as the name of a childhood friend or an embarrassing story they had forgotten about. Many ask Nardwuar how he is able to find these things, eliciting his usual response: "You're (artist's name), we have to know." I love the different style Nardwuar brings to his interviews and the joy and confusion experienced by his subjects. There are hours worth of interviews with artists from every genre in every corner of the music world, and I recommend anybody with free time to check out his channel for some great entertainment. As Nardwuar does in every one of his videos, I'll sign off with his trademark closing call-and-response: "Keep on rockin' in the free world, and doot doola doot doo…doot-do!"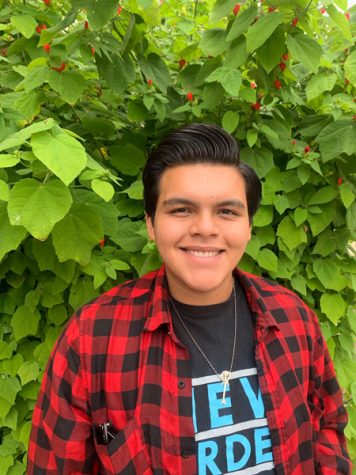 Rodrigo Hernandez, News Editor 
'David Lynch Theater Presents: Weather Reports'
When hearing the name David Lynch, one might think of film classics such as "Mulholland Drive," "Blue Velvet" and "Eraserhead," or his brilliantly-satirical soap opera "Twin Peaks." The thought of the 74-year-old director making daily YouTube videos is a bizarre one, even for Lynch's taste. But since the 11th of May, Lynch has taken it upon himself to give daily weather reports, often with a large steaming mug of black coffee and a burning cigarette in hand. Lynch's nonchalant and almost monotone delivery of his reports makes his videos seem personal and as if he is conversing with us. Avoiding sponsors, lengthy video times and flashy edits, the videos don't look at all like they were made by a PR or marketing team, giving each video a feeling of ingenuity that is lost with the majority of online creators today. Lynch's channel could have easily been another celebrity capitalizing on the popularity of social media and trying to garner a new audience; but thankfully, his channel is the complete opposite of that. Although Lynch's weather reports go through a similar speedy structure, it is something that fans in the comment section have come to admire. The reports normally run under 90 seconds, but this daily breather amongst all the chaos shows that even in the darkest of times the glisten of a silver lining will break through. 
Desiree Erdmann, Photo Editor
'Trying To Get My Chihuahua To Sit For 20 Minutes' – Jenna Marbles
When trying to think of my favorite Youtube video, I could only think of Jenna Marbles as a whole, and it was honestly hard to narrow it down to just one. Jenna Marbles is one the original YouTube "personalities" and has spent the last 10 years growing a fan base of genuinely nice people to follow her. I have personally been watching her since around 2012. Over the years, her content has shifted and changed with her and her interests. However, one type of video has stayed true and it's the ones about her dogs. I have never personally met any of Marbles' dogs, yet I still care for them like I my own because of the amount of content I have seen on them. Every year — up until 2020 because of her hiatus — Marbles posts a birthday celebration video for each of them along with them trying on costumes for Halloween or even having them try new foods. Each video is sweet and caring and honest, Marbles doesn't make characters out of her dogs she just lets them be and hits record. This video highlights her 12-year-old chihuahua named Mr. Marbles who only sits on the carpet — Marbles tries to change that. The video is guaranteed to put a smile on your face no matter if you like small old dogs or not. So go ahead and give it a watch for a good laugh and to see what happens.
Jacob Frank, Opinion Editor
'Khruangbin: Tiny Desk Concert' – NPR Music
While working at Lucky Llama coffee shop in Carpinteria, managers allowed us to blast music in the back. Sometimes it was aggressive rock or rap to keep our energy up as endless meal tickets were fed to us from the front counter. But one day while working a slow day with a fellow "llama," my coworker put on a slow, groovy, relaxing jam band called Khruangbin. Although I couldn't pronounce the name at the time, I loved the music. I couldn't wait to get home to further look into all their music. I was mesmerized when I first watched this video. The guitarist, Mark Speers, is incredible. He effortlessly handles the guitar with grace at times, and then with vigorous mastery out of nowhere. Bassist Laura Leezy follows suit with simple basslines and Drummer "DJ" Johnson brings the hip-hop-y rhythm keeping everyone on point. The opening song, "Maria Tambien", is my favorite. I watch the entire 11-minute performance almost every day. It's a "Tiny-Desk Concert" worth checking out and will definitely be remembered.