Editor's List: Halloween playlist essentials
Halloween is usually the time for trick-or-treating with family and partying with friends, and no ghoulish get-together is complete without the perfect monster mashing playlist. This year, plans may have changed due to the ongoing pandemic, but you can still get your scare on with these tunes of terror. Any classic Halloween song can include spooky lyrics, zany chord progressions or just might make the dead rise from their graves and dance. This week, The Channels Editorial Board presents to you their favorite spooky songs for this All Hallow's Eve.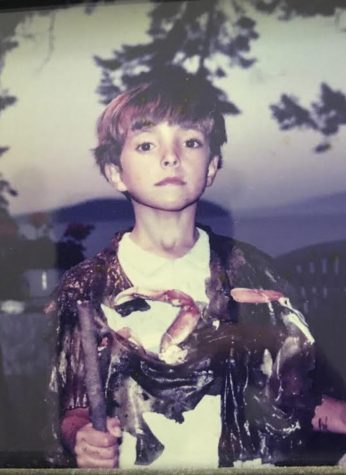 August Lawrence, Arts and Entertainment Editor
'Hungry Like The Wolf' – Duran Duran (1982)
Normally I'm not a fan of synth-heavy, 80's hair metal bands with fake drums, especially if that band is Duran Duran. But there's something special about their song "Hungry Like The Wolf." The song describes the night of a werewolf who spies his latest victim on a subway and proceeds to follow them across a moonlit city and into a forest, all the while getting closer and closer. With such poetic lyrics as, "Burning the ground, I break from the crowd, I'm on the hunt down after you. Scent and a sound, I'm lost and I'm found, And I'm hungry like the wolf," the singer playfully describes their hunting techniques. With verses that include, "Straddle the line in discord and rhyme," you can see the mental transformation from human to monster. The catchy backings of "do do doooo" sprinkled all throughout make you can't help but sing along. The bass is extremely danceable, the guitar riffs are the stuff of rock legend, and yes, even the synthesizer sounds good. This song makes me want to get up and dance. It's happy, energizing and about a werewolf, what more needs to be said.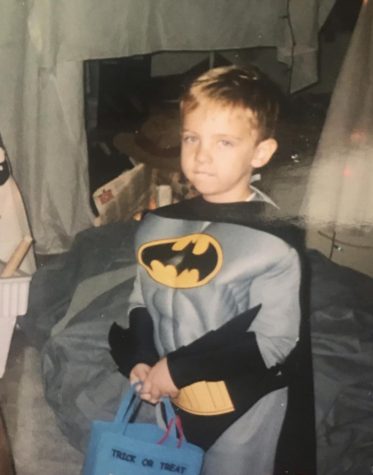 Jacob Frank, Opinion Editor
'The Killing Moon' – Pavement (1997)
This song isn't going to make you want to do the "Monster Mash," at least not in any traditional sense, but you'll definitely want to lethargically throw yourself around the floor to this moody track. When Michael Jackson's "Thriller" is played for the fifth time, or you don't feel like hearing the person in front of you talk any more, this song will give you an excuse to roll over to the nearest couch, pull the shades over your eyes and contemplate whether or not you really have free will. "The Killing Moon" is a legendary classic by Echo & the Bunnymen, inspired by a dream that bolted the lead singer Ian McCulloch awake with a phrase locked in memory, "Fate up against your will." Pavement, one of my favorite bands, beautifully covered the song in an equally chilling fashion while mellowing it out to an underground, nightclubby-desert feeling. The song starts off with a light growl of guitar chords that would accompany a cowboy rolling into town. After the drums back him up, a train of guitar riffs comes wailing through the night sky. Que the verse and Stephen Malkmus' soft story-telling voice that could turn on you at any moment. And it surely does. A minute forty-five into the song, Malkmus becomes a werewolf, howling at our cowboy protagonist. Bury this song deep in the Halloween party playlist to completely switch up the vibe. It's a journey, but the overdriven outro will bring even the deepest philosopher back to life.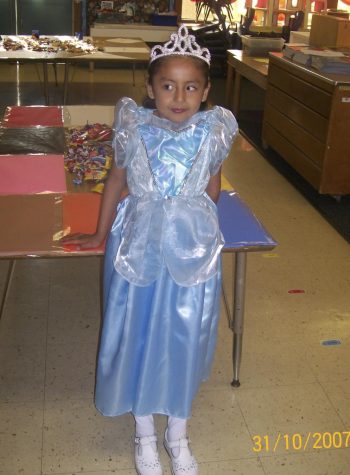 Alloy Zarate, Features Editor
'Time Warp' – The Rocky Horror Picture Show (1975)
I remember grooving along to this song in front of my TV while playing Just Dance 4 as a kid and being completely confused by the character's strange costumes. I played this song on loop just to watch the characters do their funny moves on screen. To this day I am confused by the concept of The Rocky Horror Picture Show and the cult following surrounding it. That's what makes it so great. You don't need to understand it to want dance along. This song sets the party, glam-rock-inspired vibe of the movie and it just makes me want to match the weirdness of the cast. The Rocky Horror Picture Show is my perfect Halloween party song because it is pure absurd fun and all about embracing our individuality.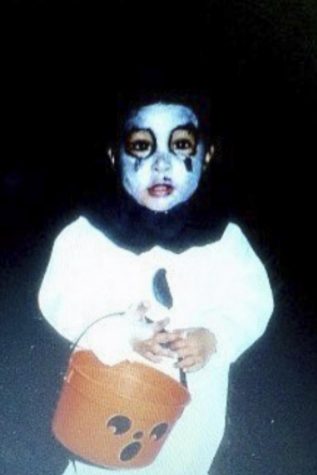 Ryan P. Cruz, Editor-in-Chief
'I Put a Spell on You' – Screamin' Jay Hawkins (1956)
I can't imagine turning on my black-and-white television in 1956 and seeing Screamin' Jay Hawkins perform "I Put a Spell on You" for the first time. He performed dressed as some sort of witch doctor, and on the track his bellowing voice lashes out over a hypnotizing rhythm creating a haunting vibe that seems to put you under its spell. The creepy laughs and vocal inflections used by Hawkins make this an ultimate Halloween anthem, and led the way for performers like Alice Cooper and Ozzy Osbourne. The original song was intended to be a refined blues ballad, but when producer Arnold Maxin showed up to the studio with ribs, wings and beer the recording took its signature strange tone which made it one of Rolling Stone's 500 greatest songs of all time. According to Hawkins, the recording of this song helped him find his voice—or at least his scream—that became his persona in the years afterward. "It all sort of just fell in place. I found out I could do more destroying a song and screaming it to death."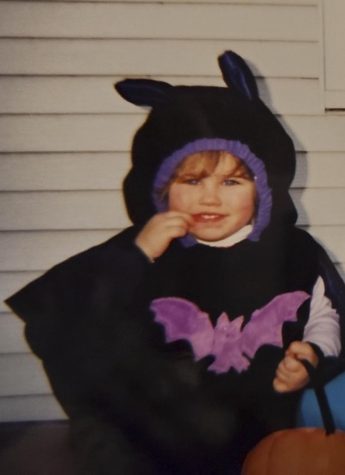 Desiree Erdmann, Photo Editor
'Spooky, Scary Skeletons (Undead Tombstone Remix)' – Andrew Gold (1996)
Halloween is my all-time favorite. It's a no-pressure holiday to just have fun. There are many different songs that can represent the holiday for people but personally, the song that encompasses that no-pressure spirit for me is "Spooky, Scary Skeletons (Undead Tombstone Remix)" by Andrew Gold. At 14, me and my friends absolutely ate up the viral video of a person in a black full bodysuit with a pumpkin on their head while dancing to "Spooky, Scary Skeletons." It wasn't just my friend group who appreciated the humor. People in my high school learned the dance, some people dressed up as the person for spirit week, and it ended up being a viral video classic that to this day gets people in the Halloween spirit. In the song itself, there are not many words. It is mostly music that has a pretty intense beat that only gets more intense as the song progresses, but the song is so much fun. You can't listen to the song without smiling and getting amped up.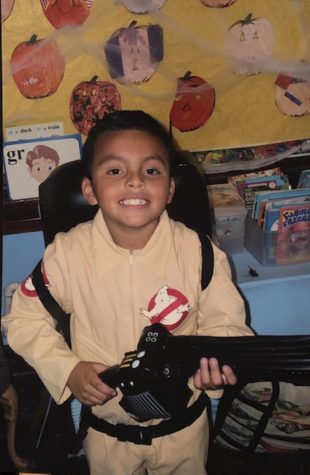 Rodrigo Hernandez, News Editor 
'Ghostbusters' – Ray Parker Jr. (1984) 
"Who you gonna call?" I was eight years old when I first heard those four words, and for that Halloween, I instantly knew what I wanted to be. Director Ivan Reitman absolutely insisted on having the title in the song, and it's a good thing he did because the song definitely would not have been as recognizable and synonymous with the film. Being a piece from its time, the synthesizers, bass, and alto saxophone are what drive the song. Controversy of legal battles with Huey Lewis aside, the "Ghostbusters" theme has cemented itself into a status of untouchable iconography. To think, if it wasn't for the pandemic, we already would have seen the sequel/reboot, "Ghostbusters: Afterlife" from Jason Reitman, son of the original director Ivan Reitman. With a new release date of June 11, 2021, I am more than excited to see the new film, and to hear a reimagining of this eerie yet funky theme.