Three fun, safe socially-distant activities for COVID pandemic
The effects of the quarantine reach into every aspect of our lives, and with long days of isolation that seem never-ending all of us are looking for something to do to escape the boredom.
There is no question that during this pandemic it can be hard to find safe activities while still maintaining social distancing measures.
But sunny Santa Barbara is far from the worst place to be stuck in during these times.
Santa Barbara has so much to offer—from sandy beaches to the red-bricked sidewalks of State Street, from the windy roads of the Riviera to the rocky face of the Santa Ynez Mountains—there is no shortage of beauty and recreation.
Beaches
One of the more popular outings is taking advantage of the amazing coastline and beaches the area has to offer.
There are a multitude of options when it comes to beautiful beaches. Leadbetter Beach, across the street from City College, is one of the most popular beaches in the area. Parking is affordable and it is just a short walk away from beautiful Shoreline Park.
A little further north along the coastline is Stearn's Wharf, which is famous for its great shops and restaurants that offer outdoor seating overlooking the ocean.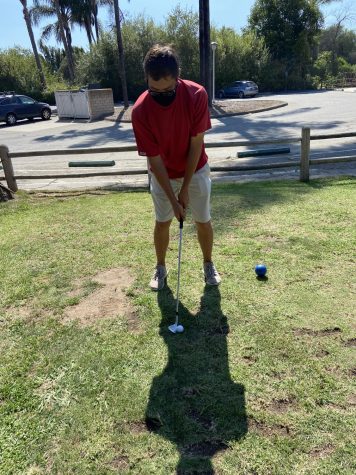 Golf
The area is also home to some amazing options for those who love to golf. Twin Lakes Golf Course and Santa Barbara Golf Club are great courses for both beginners and experts at affordable prices.
Twin Lakes Golf Course, right off the Fairview exit in Goleta, is an approachable course fit for any skill level. For around $15, you can play the nine-hole course or get some practice on the driving range.
Hiking
When it comes to feeling like you're stuck inside, nothing can compare to fresh air, sunlight and decompressing with nature. The hiking trails around the area are abundant. 
Inspiration Point, located near Tunnel Road and Spyglass Road. provides a great view of the Channel Islands, downtown, and on a clear day,  the ocean. 
With its 2.9 mile hike ascending 912 feet above sea level, it isn't too difficult of a hike and the breathtaking views at the end make it all worthwhile. 
The botanical garden is a wonderful place for a romantic date or for a nice leisurely stroll. For $12, you can walk the 1.3 mile loop inside the garden and enjoy a wide array of flowers. Located on Mission Canyon Road and open from 10am-5pm everyday, the garden is a great place to visit in the greater Santa Barbara area.