'Circles': A last goodbye through a moving pop album, but falls short
The Channels Art Pages | STAFF REVIEW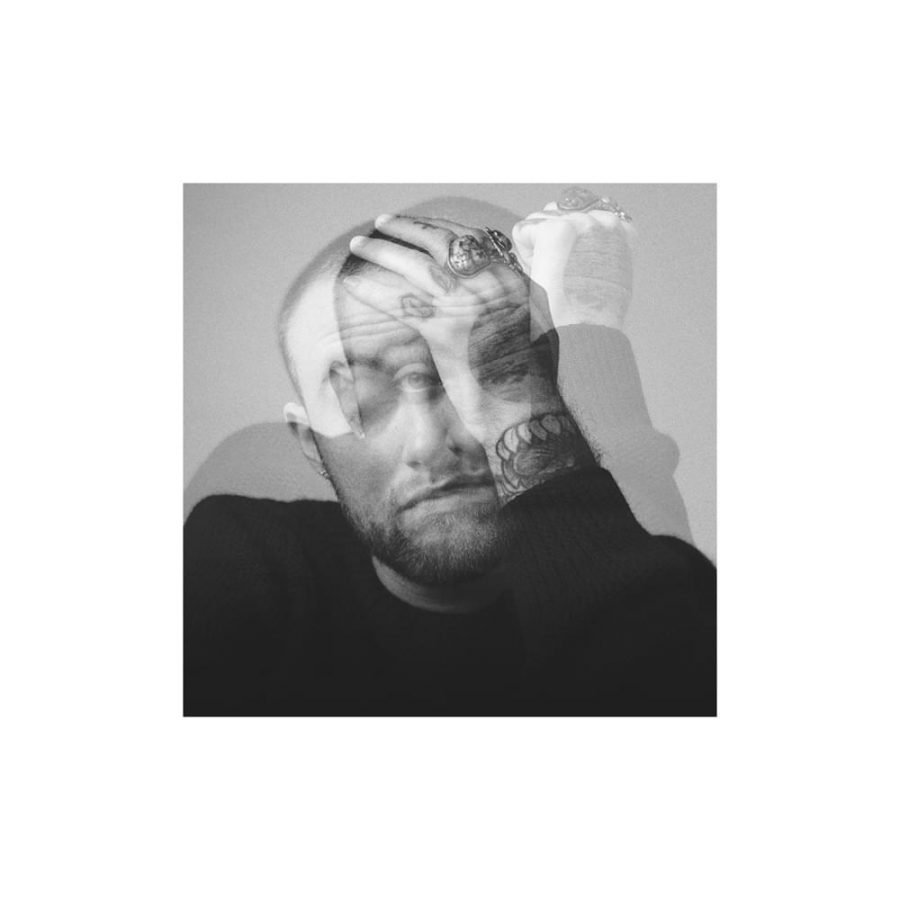 The world was shocked when 26-year-old Mac Miller's overdose and sequential death reached the news in early Nov. of 2018. 
With "Circles," Miller's first posthumous release, fans are finally treated to a last goodbye from their Most Dope leader.
Like other musicians, Miller used his art as an outlet to channel his pain and inner demons. 
"Circles," bringing light to the softer more introspective sides of Miller, is no exception.
The opening track, "Circles," sets a tone of mellow and minimalistic instrumentation focused on simple keys, bass and drums. With beautiful melodic lines and soulful, caring poetry, "Circles" leaves the listener in a bittersweet, numbness.
Following is "Blue World," a mesmerizing upbeat house party number whose lyrics paint intimate scenes of drug-induced depressions.
Miller openly struggled with substance abuse. It seemed that with each new release fans were treated stories of another overdose or drunken arrest.
This album leaves out such cliches.
"I Can See" is a haunting gothic piece with an ominous vocal hook, "And all I know if life is but a dream then so are we," slowly dragging the listener deeper into Miller's nightmare. While the track "Hands," with a military march feel and drum fills evoking gunshots, drops the listener straight into a battlefield.
But Miller was more than just introspective lyrics and creepy beats, and "Circles" shows this perfectly.
"That's On Me," an electric guitar-driven, sparkly sounding waltz number, is a beautiful yet desperate call out for love. Its poetry is brutally honest while somehow maintaining a light-hearted, simple feel.
A happy surprise was "Everybody," Miller's soulful rendition of "Everybody's Gotta Live" by Love. This track, along with "Surf," showcased a softer, more indie-folk side seldom heard on his studio releases.
The album appropriately closes with "Once A Day." This drowsy, synthy, semi-self-deprecating looks back on losses and regrets that the rapper has suffered through, but through a lense of happiness and hope.
As a pop album, "Circles" is amazing. 
However, compared to his other albums it falls short. There's something missing. It's true, Miller wasn't there to see his project through to the end and that artful, unpredictable, heartfelt energy that only Miller could breathe into a project isn't there.
With elements of lo-fi, emo-folk and psychedelic hip-hop all thrown in with some of the best production value, any recording artist would be honored to perform on.
But Miller wasn't just any pop recording artist, he was a true force of nature.
Popular music has few true artists left these days, and we lost a musical genius in Miller. 
However, "Circles" proves that even after death, Miller is still one of the greatest musical artists of the early 2000s.