District 5 Elliott vs. Croninger
On election day this year, voters in the Mission Canyon district of Santa Barbara will choose between two candidates for the District 5 seat on the City College Board of Trustees.
Both candidates, Darcel Elliott and Marsha Croninger, are campaigning on the platform of community and involving Santa Barbara in what happens at City College.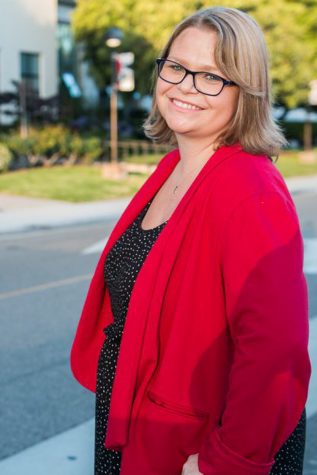 Born in Santa Maria, Elliott graduated from UCSB in 2008 and has spent the last 10 years dedicated to public service in the state of California and the Santa Barbara community. She is currently serving as Chief of Staff for Santa Barbara County First District Supervisor Das Williams, which has allowed her to observe statewide policy on a local level and implement solutions in the Santa Barbara community.
During her time at the California State Assembly office, Elliott said on her website that she worked closely with City College leadership to start a conversation about building dedicated student housing on and around campus, an issue she said she would continue to advocate for if elected to the board.
"It would help in a lot of ways," Elliott said. "For students who come here from and aren't from here they don't have any place to live when they get here.
"If we provided housing on campus they would have a place to live immediately and then we could also control the cost so it would be below market rate and it would be more affordable to students."
If City College were to establish student housing, Elliott said, it would also make it easier for other residents who work in Santa Barbara to find housing. Then, the housing becomes more available to residents and could potentially cut down on commuter traffic.
Croninger moved to Santa Barbara in 2001 where she continued her practice in law and was elected to the Board in 2010 on the platform to "Put the community back in Community College." During her time on the board, Croninger helped increase the board's transparency, promoted the growth of community programs such as the Adult Education program and Dual Enrollment program, and has served as the board's President.
"My priority is to continue what we have been doing since I've been on the board in 2010," Croninger said in an interview with Jerry Roberts, host of the Newsmakers show. "That is to have the college continue to build the programs that serve the community.
"It's a community college, and I think that means it focuses on the needs of the community, and then it is an educational institution… [The programs] include the Promise program, the Dual Enrollment program, parenting education classes, the non-credit classes."
Despite recent reports regarding Croninger's statement of students' role in the case of elected officials, Croninger said she believes that the college and students succeed when they are "meeting the needs of the community," and hopes to continue to advocate for the improvement of facilities and growth of community programs.
When it comes to student housing, Croninger takes an opposite stance to Elliot. Croninger said she believes that building housing for out of area students would be "quite divisive for the community."
She also said in the interview with Jerry Roberts that she feels focusing on building student housing for non-local students is beyond the Board of Trustees responsibilities, which traditionally have concentrated on "fiscal and policy governance matters affecting educational matters."  
Both candidates have been endorsed by California elected officials and prominent members of the Santa Barbara Community, with Croninger being endorsed by State Senator Hannah-Beth Jackson and Current Board President Veronica Gallardo and Elliott being endorsed by Mayor Cathy Murillo, Congressman Salud Carbajal, and over 30 other elected officials.
Voters can cast their ballots in person at voting locations or via absentee ballot on Tuesday, Nov. 6 and voter registration in California is available online until Oct. 22.