Tamara Lulendo Mosolo — vice president of external affairs
International student Tamara Lulendo Mosolo is running for vice president of external affairs with the goal of being an advocate for other international students on campus.
The business major has lived in the Democratic Republic of the Congo, Belgium and Sweden and believes that her multicultural background makes her an ideal candidate for the position.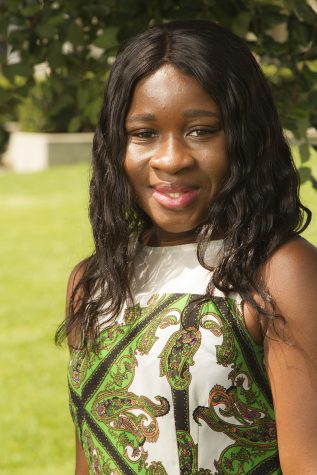 "After the recent increase in tuition fee for international students, it is really hard to survive as a student," she said. "It is becoming very expensive."
Mosolo's says that there needs to be a greater voice for international students because of their growing population at City College. Her goal is to come up with new strategies to help the students who are struggling because of the tuition increase.
"If they expect us to pay this much for tuition fee, they need to give us more opportunities and programs to help us find work outside of school," Mosolo said.
Mosolo feels underrepresented as an international student and she does not want other students on campus to feel like that. According to her candidate platform, international students bring values like increased knowledge about the world, a multicultural environment and contributions to the college's welfare.
"My broad experiences as an international student and knowledge of business will help me in this position," Mosolo said.