Current student officer David Panbehchi is running for student trustee in hopes of creating a way for student senate decisions to play a more prominent role in the shared governance process at City College.
The political science and philosophy major from Atlanta, Georgia, says the college wouldn't be anything without its students. He believes the student voice should be the most notable when making college decisions.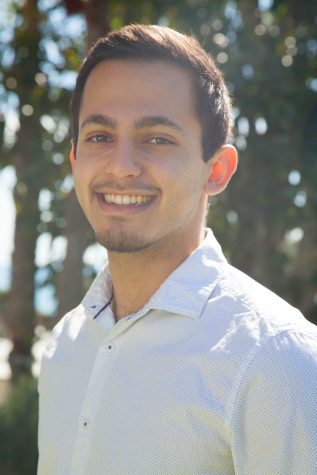 "If a decision made in the senate is just considered a suggestion, then I don't think that really reflects that shared ownership that we are supposed to have," he said.
Panbehchi plans to get as much student input as possible when relaying information to the Board of Trustees. According to his candidate platform, he hopes to create a "student coalition" to build a larger, more influential student voice.
Story continues below advertisement
His platform says, "We need a mass network of students on campus so that our voices are united and not divided, to push forward a students' agenda."
On Thursday, March 16, Panbehchi collaborated with other campus groups to hold a rally on the bridge to gain signatures of support for more multi-stall gender-neutral bathrooms at City College. On Thursday, March 23, he then spoke at the Board of Trustees meeting to advocate for the bathrooms once again.
With his extensive efforts to support this policy, even if it was against the Board of Trustees, he believes it makes him more qualified than his opponent. Panbehchi also believes he is more qualified because he already has experience in the City College student government.
"I have connections with most of the returning board members that are running," he said. "With those deep philosophical connections, I believe we can do a lot together."