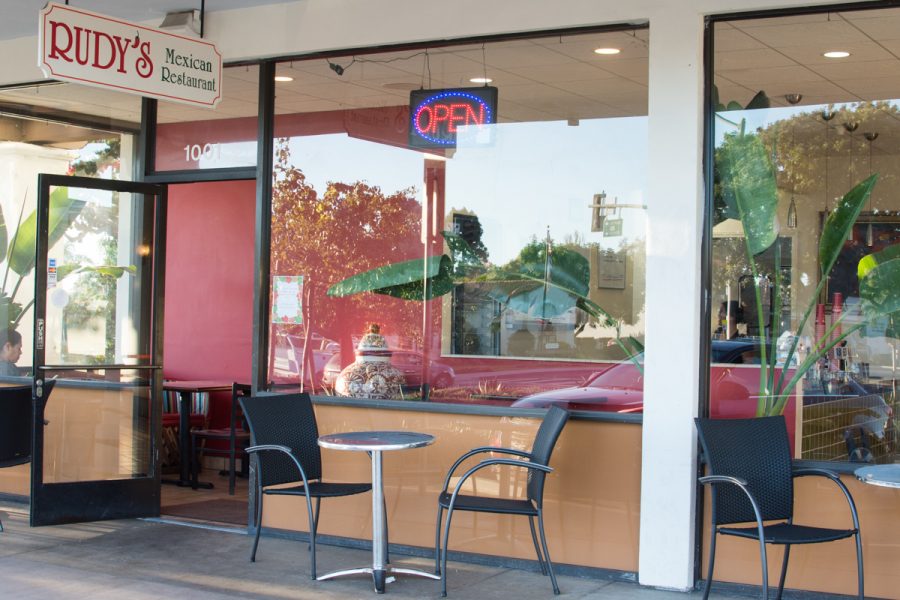 Alejandro Gonzalez Valle
Rudy's Restaurant 
Review by Jax Montgomery

I'm the type of guy who has a big appetite but can never really order a good amount of food from places because it begins to take a toll on my wallet.
Taco Tuesday at Rudy's in Carpinteria, California allowed me to get six tacos and spend a little less than $15 dollars. Even if you don't want to eat six, an individual taco is only around $2.50, so it's hard to complain at those prices.
I got one of each flavor and was most impressed with the chicken and carne asada soft tacos. I put a bunch of salsa, cilantro and lemon on them, and after devouring each one, I wanted to go back for more and more.  
The only thing I didn't really enjoy was the tortilla on the crunchy tacos. It tasted a little stale and undercooked, like one of the employees took it out of a microwave 30 seconds too early. I mainly think that was just because it was the end of the day. 
I recommend Rudy's for anybody who is looking for a good taco and quality service. I feel the prices just can't be beaten as well. I got enough food that could easily feed a family of three, maybe even four, and I didn't even spend $15.
El Paseo Mexican Restaurant
Review by Jack Davies

El Paseo offers a great environment for customers to enjoy their food. And, in my opinion, that's about it.
The service and food quality are not worth the steep price on a normal night, so only go to their Taco Tuesdays. The place tries to be an authentic mexican restaurant yet struggles to serve authentic food.
The tacos were made with beef, chicken, or pork. The beef and chicken appeared to be too dry for my liking, while the pork was cooked well. The best deal at the restaurant is Taco Tuesday, and that is the only day I would recommend because you spend $10 for all you can eat Tacos.
You can choose from a variety of taco toppings, which include tomato, cilantro, a variety of salsa, and onions. Nothing exciting, but enough to add nice flavor to your tacos. The tacos were average, and the service was on the slower side. Overall, I felt like this was an average dining experience, but I was expecting and hoping for more.
If you can't make it to Taco Tuesday, it won't be worth your time any other day of the week. I don't see myself eating there again, but I was excited to try it out when I saw what the restaurant looked like, so that's….something.
Casa Blanca Restaurant and Cantina
Review by Alyssa Durant

The string lights outside, enthusiastic staff and decorative blue tiles at Casa Blanca Restaurant and Cantina set the perfect ambience for a Taco Tuesday night on State Street.
I was seated on the patio, where rainbow prayer flags trim the walls. While you get to choose between carnitas, chicken, carne asada and a chef's choice meat for the Tuesday night special; I went with the baja tacos off of the dinner menu. My half-latina side was delighted to find that they were more authentic than your average Chipotle taco. The battered fish was filling, although I felt I didn't get enough food as I paid for. They were served on a festive yellow plate that matched the colorful theme of adornments.
Unironically, the name of the restaurant— which translates to "white house"— lives up to its standard. The staff took a boring white building on a corner and illuminated it with traditional Mexican decor.