Maite Nieblas is running for vice president of external affairs with hopes of connecting with diverse groups of students from other community colleges.
Nieblas is running for the position so that she can make sure all students know that the student government is there to serve them.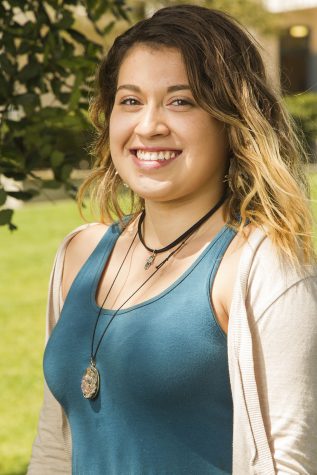 "I have been here for two years and I feel like there was never enough people to reach out and tell me that my opinions and plans matter and could be heard," she said. "I want to be that voice for other students."
The second year criminal justice major has knowledge about activism from being a part of the non-profit organization BE HEARD! where she was encouraged to speak her mind and give input on current global topics.
"Through this position I will work with the ASG to discuss plans and solutions, and then reach out to students from other community colleges so that I can act as a voice for all students," Nieblas said.
This candidate also has leadership experience from working with the Association of Youth United in Action where she advocated against U.S. Immigration and Customs Enforcement officers in hopes of saving a woman in her neighborhood who was being held. Because of the resistance movement that Nieblas was a part of, the woman was released.
"I learned a lot about advocating for immigration rights, and with that experience I feel that I can speak to a diverse range of students," she said.