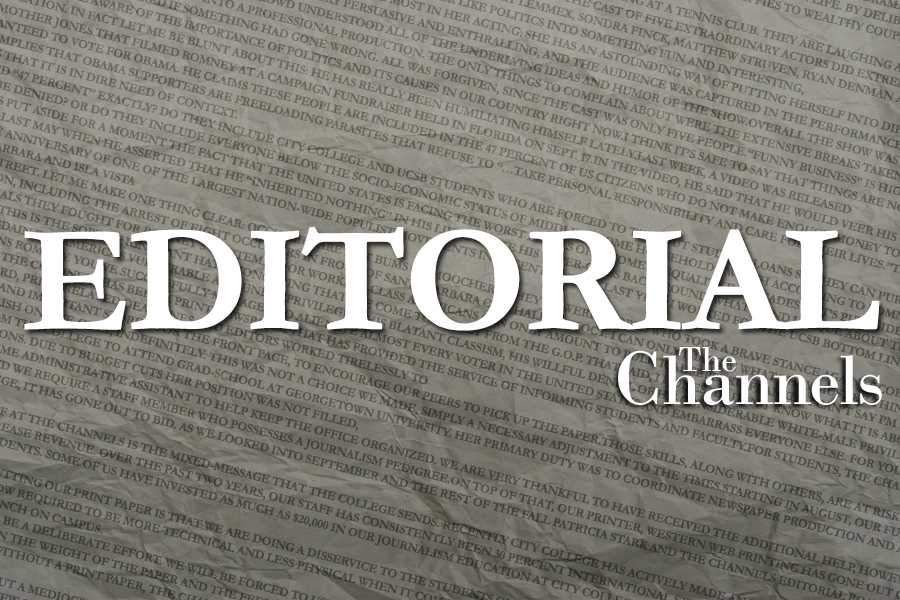 With the Associated Student Government elections coming to a close, we at The Channels want to take this opportunity to highlight some of the behaviors and practices we hope will be exemplified by the new ASG.
As many on campus have stressed, representing students is one of the most important roles of a student government. The ASG ensures that the administration hears the voice of the student population, and likewise ensures that the student population stays informed on the positions of the administration.
In this respect, The Channels hopes that the new student government will focus on making students aware of not only its presence on campus, but also its capacity to effect change. Furthermore, we hope that the members of the ASG themselves are aware of the power they wield and the responsibility that comes with it.
Ensuring our student officials have been trained to the fullest extent and have available to them all the support they may need is essential to maintaining an effective student government. To that effect, The Channels would implore the outgoing student government to do whatever is necessary to ensure this transition is as seamless as possible.
The knowledge that current ASG members gather during their terms is something that should not simply fade away with a new round of elections, but instead must be imparted to their successors with each passing year.
In order for the college to move forward, our student government must be able to build on the foundation created by their predecessors. The only way this is possible is by creating a culture of transparency and communication, wherein every interested party can stay up to date on the inner workings of the school.
Additionally, ASG advisors have a crucial role in shaping the work ethic of student government members and in providing them with suggestions for how they can accomplish their goals. The Channels implores the advisors to be proactive in guiding the new student government to make sure nothing falls through the cracks as the students transition into their new roles.

The Channels hopes the new student government will understand how important its job is and will work towards representing students with responsible and professional practices. The students on campus depend on the ASG, and this new election gives it a new chance to prove that they are right to do so.