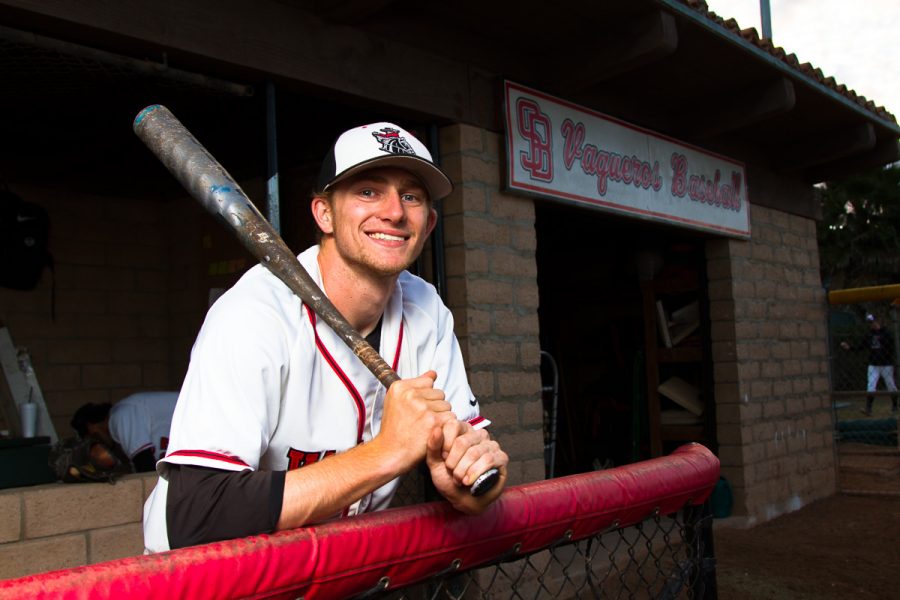 Javier Delarosa
City College baseball player Reinhard Lautz (No.2) strives to become a professional athlete, and has shown that he has what it takes to play at the next level.
A sophomore from Agoura, California, Lautz has continued to build off a very impressive freshman season in which he was named first-team all-state in the Western State Conference. Now, he has flourished into a leader that the team can rely on.
"He is a key part of our team in being one of our leaders," said sophomore teammate Shane Hersh (No.8). "He is a good teammate who leads by example on the field. Reinhard provides a fun energy to watch and be a part of whether it is in practice or games."
Lautz started playing baseball at the age of 5 but wasn't able to fully embrace the sport until his sophomore year of high school, when he stopped playing soccer.
"That was really when I started hitting big strides in my ability and started to find a true passion for the game," he said.
Lautz's most notable improvement this sophomore year has been his hitting, which currently sits at a .372 average, far above his average of .298 last season. He is already just seven hits away from his freshman total while leading the team in both hits and runs scored, and is tied for first in runs batted in.
Despite his offensive explosion this season, Lautz believes his hitting hasn't been where he has grown the most since last season.
"This year I've really stepped into more of a leadership role," he said. "I thought that me stepping into a captain and leadership role was what this team needed."
That change hasn't gone unnoticed by sophomore teammate John Jensen (No.13), who led the team in hits last year.
"He's definitely a veteran for us on a team that has a lot of young guys," Jensen said. "When we are down in games he will be fiery trying to get us going. When something doesn't go his way he tries to get it back."
The Vaqueros have needed every aspect of Lautz's game this season as the team is currently 11-9 and playing below its standards. In addition to his hitting ability and leadership skills, Lautz's speed and defense have elevated the team tremendously. After leading the team in steals a year ago, he again leads the team in stolen bases.
Defensively, Lautz has yet to commit an error this season, recording an out in all 41 of his chances so far. On a team that has 38 errors through 20 games, a poor defensive rate compared to many teams, Lautz has been a steady help as the only starter without an error.
"He is like a five tool player," said Jensen. "He has speed, hits for contact, hits for power and plays good defense. He's our spark plug. Without him I don't know where we would be."
As of right now, Lautz is unsure of his future but knows he wants to continue playing baseball at the next level.
"I'm looking to transfer to a D1 school and play competitively for a really good program," he said. "I haven't found anything else that I could say I want to do for the rest of my life except for baseball so I'm going to stick to it until someone tells me I can't."