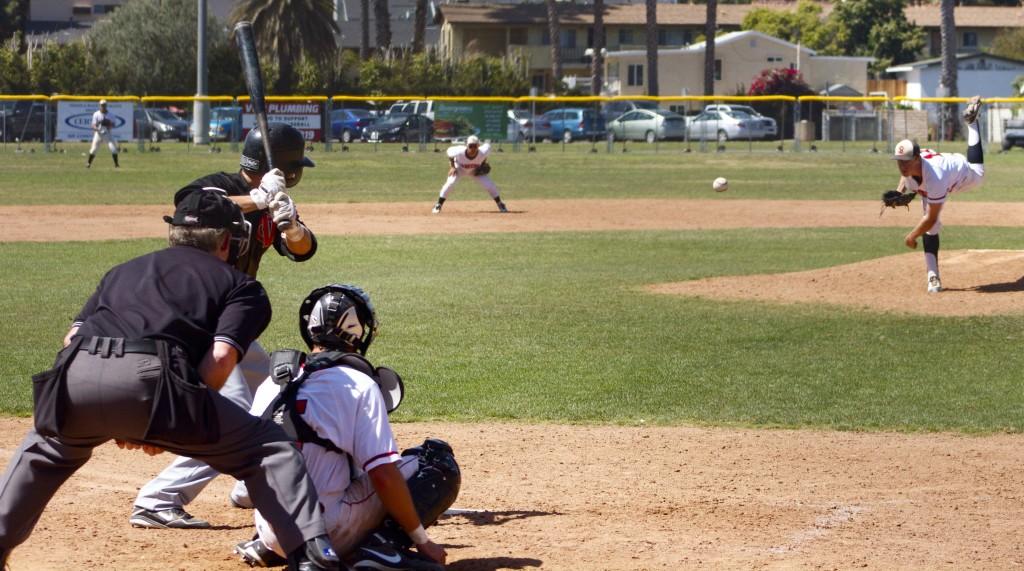 The Vaqueros beat the Ventura College Pirates  7-3  on Saturday, April 6 at Pershing Park. With this win, City College broke the tie with Ventura and moved to first place in the Western State Conference.
Spectators crammed onto the bleachers in the hot spring sun, filled with anticipation to watch the Vaqueros play their rival.
"It would be so wrong if we lost on our own turf," said freshman fan Andrew Pudewa. "Especially to an arch rival school."
The Vaqueros started the game slow and allowed the Pirates to score a run. This gave viewers nothing to cheer about until the bottom half of the third inning when infielder Andy Smith (No. 15) hit his first home run of the season.
"It was a great feeling," said Smith, the dirt from the baseball diamond caked on his uniform. "I don't know how else to say it. It feels great."
After Smith's powerful hit, both the wind and the Vaqueros' momentum returned full force.
The game ended with a stunning double play and a final score of 7-3.
"This is only one of 20 games, but any win's a good win," said head coach Jeff Walker.
Not taking this win as a sure-fire guarantee to a championship, Walker added, "You're only as good as your next game."
"It was a good team effort all around," added Smith. "We stayed in the game and put it away."
Smith plans to play professionally in the future, but admits "there's a lot of work to be done to get there."
The Pirates get another chance to play the Vaqueros on Tuesday, April 9 at Ventura College.