Divorce forced me to mature too early, but taught me to value self
The Channels Opinion Pages | STAFF COLUMN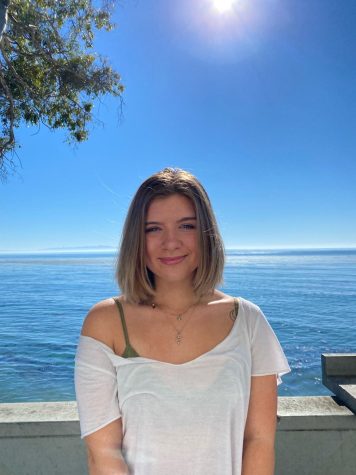 My parents divorced when I was five years old which contributed greatly to who I am now and the trials I faced to get here. For me, my life just flipped over completely and I wasn't sure why. 
As a little girl divorce was something much bigger than what I could ever comprehend. When I see photographs of when I was a child they are never accompanied by the traditional perfect family with a white picket fence and weekly family dinners.
Having opposing lives came with many childhood traumas. These experiences have helped me grow independent and become an individual, though it all came with a cost.
The first memories I can remember consist of moving from one house to another. I watched as my older brother struggled to understand what was happening to our family and the ways in which he coped. Being just old enough to carry a proper conversation, I was absorbing the hardships and emotions that were surrounding me, forcing me to grow up faster than a child my age should.
A unique part of my childhood was how different my life was with both of my parents. 
With my mom, I lived on a community farm in Portland, Oregon. As a poor single woman, she prioritized spending time outdoors. We had goats, sheep, chickens and bunnies all running free on a seven-acre farm. 
The other half of my life consisted of my dad's big house in the suburbs where I spent as little time as possible. I never wanted to be there, feeling as though the house was infested with hate and discomfort. No matter what it seemed there was always something bad about to happen.
I remember the moment my dad told me he was going to marry another woman. I sat in the passenger seat of the car and fixed my gaze at the passing trees in my window. I didn't know what to say, think, or feel. My dad was about to marry a woman who didn't want me.
Eventually, I went from having two parents to four.
There were issues right from the start and the emotional traumas seemed to double as my parents did. I remember standing in the office of my school after a human services and a police officer pulled me out of class to speak with me about a situation with my stepmom. This being nothing new I made the decision to move out for the next six months. 
The moment that prompted me to leave for good was when I was deciding where to attend college. I always dreamt of living in California and City College was my way of achieving it. I've always wanted to learn to surf and live within the reach of big cities walking distance to the beach.
I sat in front of my dad and stepmom full of excitement and enthusiasm but I was met with the opposite. After years of an unwarranted lack of support from my own stepmom, I heard the words, "You can't have that and you know it. You cannot move to California. You do not deserve that life…" So a few months later I did it.
I have always struggled with my complex relationship with my parents but I gained a lot of life experience that has defined the ways in which I move through life. However, because of everything I went through as a child I have confidence and drive to live for myself and work for the things that I want to accomplish.