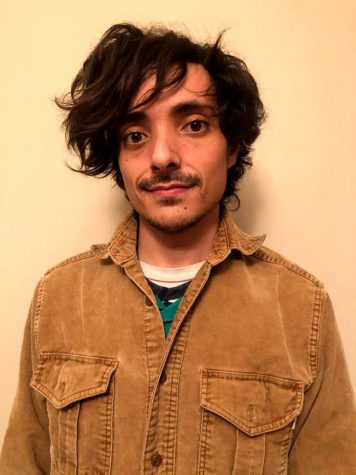 It can be disheartening to be told – as we were at the beginning of last term – that there was a small chance in-person classes and labs might be allowed next semester, only to be informed later on down the line that this wasn't to be.
My instructor did tell us there was only a "small" chance, so I can't really be mad. But I'd rather have been told a flat out "No" and be done with it.
I believe that City College administration should have plainly come out by now and stated for sure whether or not there will be any expansion of in-person classes in the upcoming semesters.
This is currently the second full semester that City College is almost entirely online.
The campus community came together and did the seemingly impossible when faced with the unprecedented task of hastily switching classes over to an online format, especially in the middle of a semester. Everyone on the City College team deserves congratulations all around.
After Governor Gavin Newsom's COVID-19 self-isolation orders first shut California down, I didn't need to be in Santa Barbara for school or work. I officially left the lease for the room I was renting and moved in with my mom in Los Angeles during the middle of the Fall 2019 semester.
The following Spring 2020 semester was when City College administration told us that there was a "small" chance we could be back to in-person classes for at least a portion of the Fall 2020 term.
This small possibility of being in-person again for Fall 2020 is why I accepted the offer to move back to Santa Barbara when a friend asked me to move in with him. It's Spring 2021 and most of City College's classes are still online.
If I had been told there was no chance of class being held in-person in Fall 2020 then I most likely wouldn't have moved back to Santa Barbara.
I acknowledge that the decision of whether or not to re-open is probably one of the heaviest, most thought out courses of action that the school has ever had to face. A wrong choice could literally mean the difference between life or death. I totally understand and support the decision to stay remote for another semester… Only let us know about it now. 
I don't wish to portray anything but respect, appreciation and awe for the school's leaders. They have been going above and beyond what anybody could have ever asked for.
When the campus first closed down, Superintendent-President Utpal Goswami and the administration team would email-blast the entire City College community with what seemed like daily updates.
Yes, I found the emails to be annoyingly uninformative. The only thing they truly revealed was that the administration was dealing with the same uncertainty as I was when it came to what would happen next with the virus. However, they were being transparent with frequent updates. 
Now, if we do get updates, they only give enough information about plans for the next 15 days.
Again, I know that the school is facing unprecedented times and has to be tactful, careful and take its time when facing issues the campus community has never come across before.
City College is regarded as one of the best community colleges in the nation. I feel the higher-ups should be more decisive when it comes to whether or not they plan on holding in-person classes for the near future semesters.