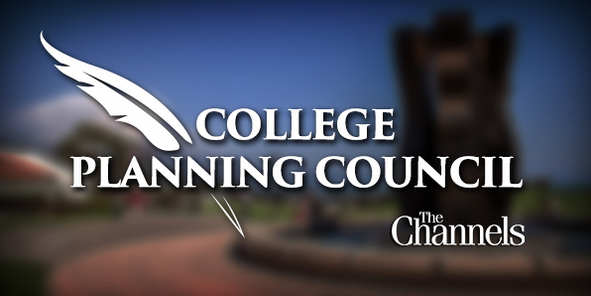 At the College Planning Council on Tuesday, Superintendent-President Utpal Goswami introduced a rough outline for a plan that would cut hourly wages, benefits, and programs over the course of two years, decreasing spending by up to $3.5 million.
These budget cuts could stabilize the City College deficit by 2023, but may come at the expense of faculty positions and accessibility to student services. 
"Will it come with some pain? Yes," Goswami said. "Anytime there is a cut there is going to be a pain. I'll admit that."
During the first year, from 2021-22, the plan would save $350,000 by increasing class size and reducing wages. The second year would decrease spending by as much as $1 million by cutting employee benefits and eliminating staff. 
"We will approach it in a very very cautious way — in a deliberate way with full transparency," Goswami said. 
Goswami's plan is to be strategic: Funding needs to be evaluated and used more efficiently, and some positions may not be considered essential at this time.
"We will not be asking [you to justify] the position," Goswami said. "We know the position is justified, the question is if you don't get the money what happens."
Some members of the council expressed concern about the potential costs for staff and students. 
Lab Teaching Assistant and councilmember Beth Taylor-Schott was worried that cutting staff members is counterproductive to student success and satisfaction at the college. 
"It feels like they're two different worlds and they're not being integrated," Taylor-Schott said. 
In her experience, the training that the faculty and staff get is focused around supporting student success and fostering human connections. If there are fewer people to connect with students, she said, they could end up further away from that goal.
With the cuts, Goswami suggested being realistic about some services, increasing the time it takes to get back to students from maybe two hours to potentially a day. 
"I know a lot of people who are frustrated by how long it takes to get someone at the college to respond to a call or an email in a timely way," Taylor-Schott said.
"So if we eliminate some of the people who answer calls and emails, doesn't that just make things even more frustrating for everyone?"
The council will continue to discuss the budget cuts and its impacts at later meetings, but Goswami made it clear that they need to cut at least $3.5 million within the next two years. 
"All of the work that you do is impactful, but the thing is we are prioritizing," he said.
The council will reconvene on Tuesday in two weeks, beginning the meeting with a discussion on institutionalizing the Campus Climate Advisory Council.