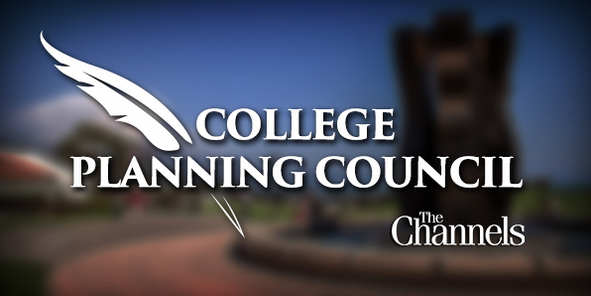 As City College faces massive budget cuts, the College Planning Council met Tuesday to discuss further action to save money and increase revenue. 
A survey containing 64 questions regarding budget suggestions was sent out to over 300 staff members. 
109 staff members responded and three top ten lists were compiled from the survey results: one for savings, one for increasing revenue and one highlighting the most unpopular suggestions. 
The top idea from the savings list was having one summer session instead of two. 
"When we moved to two summer sessions it was a huge impact on staff," said Academic Senate President-Elect Raeanne Napoleon. "These two summer sessions are very hard on staff." 
The idea of holding strictly online classes for summer sessions was also considered as it would save on the costs of facilities. 
The suggestions brought to the council at the Sept. 17 meeting were a mixed bag of helpful and infeasible.
Academic Senate President Patricia Stark successfully moved to create an ad hoc committee to vet the logistics of the ideas. 
The committee will contain four members from the student, classified, management and faculty groups of the council.
A full report on the logistics of the document will be presented at the Nov. 5 meeting. 
Of the suggestions regarding increasing revenue, increasing the number of international students topped the list. Although a popular idea, Carola Smith, a representative from the international student department explained that it's a slow process. 
Another idea high on the list of increasing revenue was increasing the amount of non-resident students. 
Luz Reyes-Martin, executive director of public affairs and communications, explained that City College hasn't advertised out of state enrollment for five years. 
"There's a reason we stopped," Reyes-Martin said, citing the intense community pressure against out of state student recruitment. 
The Associated Student Government President Alexandra Montes De Oca proposed several ideas for increasing revenue, such as leasing out solar panels on campus and creating a carpool service similar to UCSB's Rideshare program.  
The College Planning Council will reconvene at the next regularly planned meeting Oct. 15 to continue the discussion on savings.