Seventeen years ago, City College student Brandon Reyes Gray was being sentenced to prison for committing armed robbery. Now, he spends his days educating himself and fighting for students like him.
Since his time in prison, Reyes Gray has become an outspoken advocate for those coming out of the federal prison system and hopes that by sharing his experiences he will help others avoid making the same mistakes.
"I was gonna take what [I] had learned, because it was a precious reality, and I was gonna bring it to the street," he said. 
Being 20 years old when he was sentenced, Reyes Gray lacked an understanding of how hostile prison life would be.
Story continues below advertisement
"Within my first 48 hours I'd seen two people stabbed," he said. "This was not f—— playtime."
Reyes Gray had accumulated a great deal of pain throughout his life and learned to transform his emotional pain into physical pain by getting tattoos from fellow inmates.
"My body's a collage of artwork from people who will never see outside again," Reyes Gray said.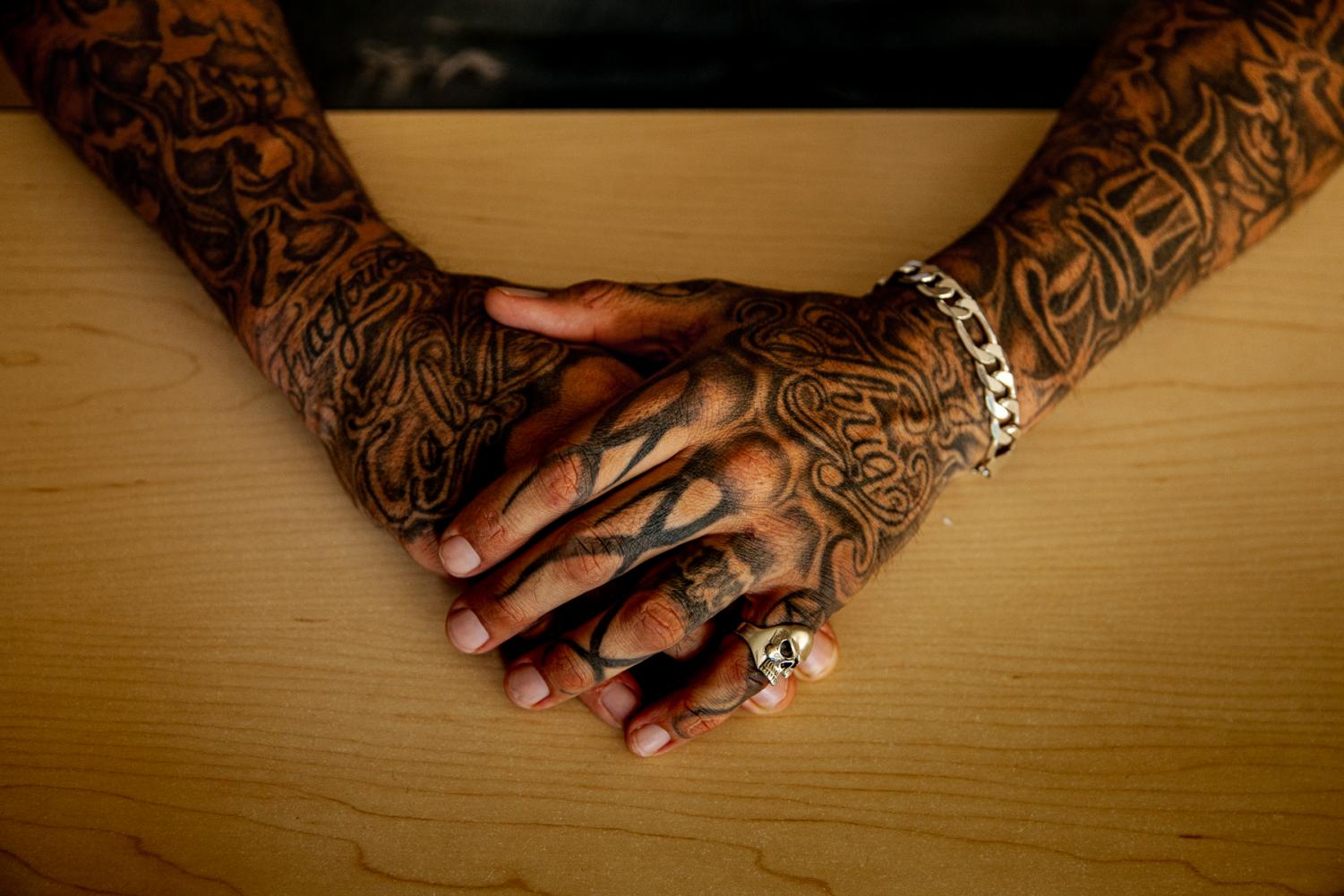 "His beautiful ink is what draws you in," said Student Program Advisor Amy Collins. But once she got to know him, "he's so soft-spoken and welcoming," she said.
Reyes Gray now tattoos others, using machinery made from the parts of a CD player as he learned in prison. 
As years passed in prison, Reyes Gray became known as a mediator among his fellow inmates, offering his non-violent conflict resolution approach to resolve disputes.
In prison, you were expected to do as you're told and watch your back if you didn't, but Reyes Gray was different.
"I always had an opinion on things," he said. 
This first-hand experience with the gang politics of prison helped Reyes Gray learn about the selfish intent behind powerful people. They didn't care about others, just about the strength of their signature or the "dope in their pocket."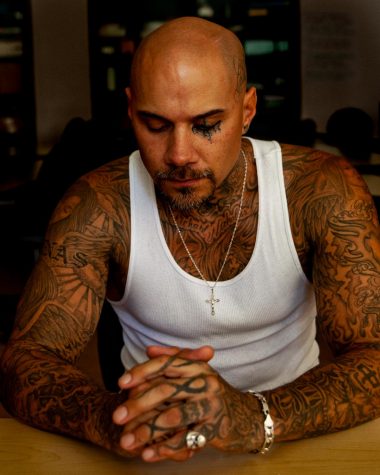 Reyes Gray would make a point of asking the men in his group how they should handle certain situations, rather than treating them like mindless followers.
Fellow inmate Dominic Wright saw that Reyes Gray was different. 
Wright was twice as old as Reyes Gray and had spent twice the amount of time in prison, and his laid back attitude was a source of humility for Reyes Gray. 
"He was someone that was inspiring to me," Reyes Gray said. 
Wright would spend the rest of his life in prison, yet he was at peace with himself.
Reyes Gray and Wright began talking about the cycle of incarceration, the "youngsters" coming in and the people outside all but destined for the same fate. 
The roots for a group started to form, a group where men could come together and just talk. 
"This needs to happen, people need this to happen," said Reyes Gray. "Men sometimes need to sit there and grieve."
Out of this idea, "Mentes Unidos," or United Minds, was born. Under the guise of a religious gathering, Reyes Gray and Wright organized a group where men could come together to brainstorm and inspire each other.
When Reyes Gray was released, he took this vision with him.
"I really felt an obligation to myself and my friend," he said. 
Reyes Gray came to settle in Santa Barbara and immediately became a recognizable character at City College.
After completing the summer Transitions program through EOPS, a program to help formerly incarcerated people transition into being full-time students, Reyes Gray began the work to bring his idea to City College.
He decided to name his club FREE, standing for "forgive, rebuild, educate, and encourage."
With the motto "People need people," the FREE club aims to be a channel to change the conversation about formerly incarcerated people. 
"I want the club to be recognized as something of absolute truth and empathy," said Reyes Gray.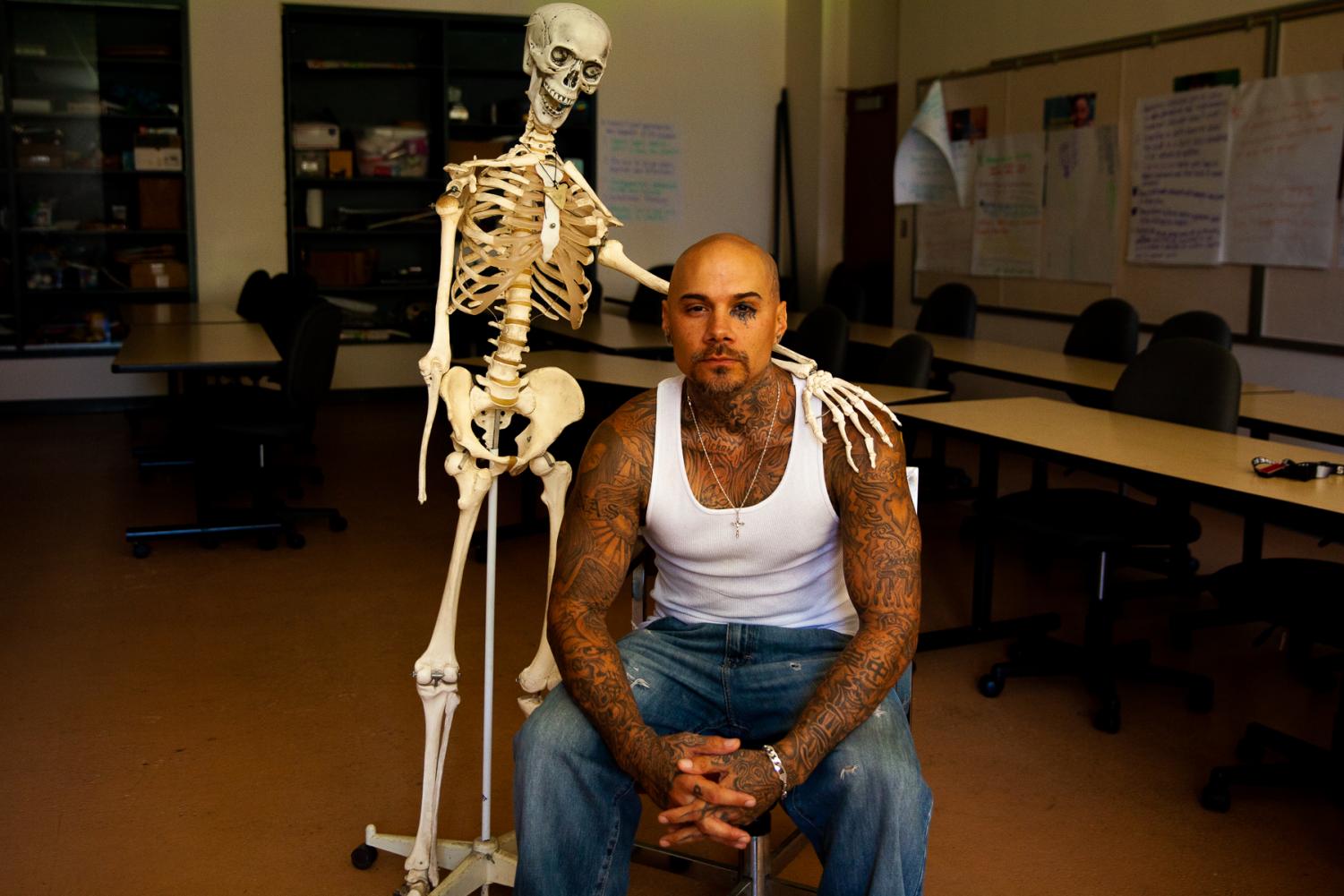 Reyes Gray said people who have been in the prison system have faced challenges and struggles people on the outside have no experience with. He believes that FREE can help open up the conversation to a place of greater understanding. 
Reyes Gray hopes that society can change to help young people avoid the criminal justice system by giving them more options earlier in life, breaking the cycle of mass incarceration. 
That's why Reyes Gray asks, "Where's this gonna stop?"