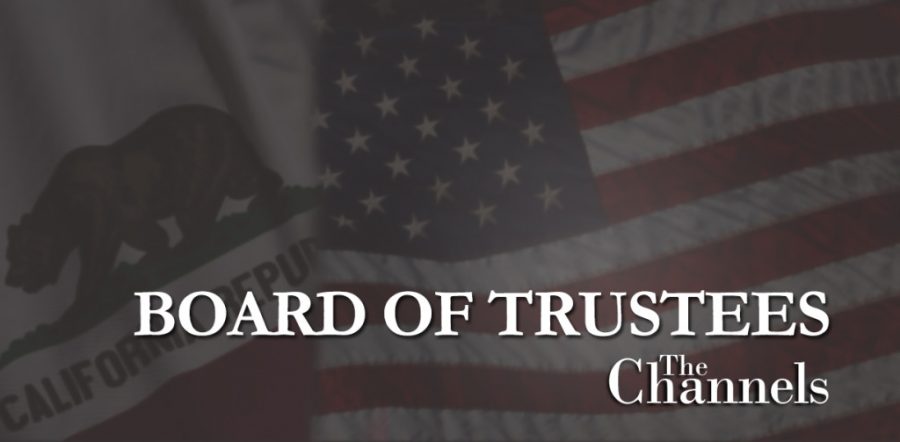 In letters emailed to the Student Senate and the Board of Trustees, Krystle Farmer, former Student Trustee, announced her resignation from both government entities effective Wednesday, Oct. 10.
In her letter emailed to the Board of Trustees, Farmer wrote that she has gotten to the place where she no longer wants to be associated with City College's campus. She said she has spent time trying to educate people on equality and accountability, but the governing groups do not allow space for "critical thinkers" such as herself.
"What is happening at SBCC right now is toxic," Farmer wrote. "Until it is truly addressed, until folks hold themselves accountable, wash away their egos, and allow space for real conversations to be had about restorative justice, the problems will only continue to grow and become worse.
"It was not a pleasure working on the board, it was a traumatic experience, and brought on extreme moments of anxiety for me. I truly hope you all sit with what I have said and think about how you decide to treat student trustees going forward."
In a follow up interview with The Channels, Farmer said she felt "constantly ostracized" by certain members of the board and also found it unfair that the student trustee does not have any voting power on the board and is not allowed in the closed sessions.
"Since the day I started I felt like they weren't into any suggestions I had and I often felt silenced, cut off and ignored in the meetings," Farmer said.
Farmer said her plan now is to transfer to Mills College in Oakland, an all girls private school that only allows men into its graduate program.
"After my experience here and after dealing with a lot of men in power I have learned that I would rather be surrounding around womxn (SIC)," Farmer said. "All the people who continuously supported me at SBCC have been womxn. It's always womxn."
The Channels reached out to Board President Veronica Gallardo, but was unable to get a comment.
Farmer had been automatically removed from The Senate due to absences, but the position of Student Trustee can still voluntary vote and has the power to make motions on the Board of Trustees board, they just no longer get a vote on the Associated Student Government Board.
Farmer, however, still resigned from ASG, resulting in multiple members of ASG speaking out about Farmer's contributions in response to her letter to the Senate.
"You would be missed on the board Krystle," said Kenny Igbechi, ASG's vice president of operations and finance. "Your passion, strength and courage to fight for the rights of students on campus is rare. Thanks for all the work you put in so far."
Due to the fact that the Student Trustee position is an elected position, Student Senate President Joshua Villanueva said that he plans to roll out the position for appointment so it can get filled as soon as possible. Until then, Villanueva said that the "voice of the students will solely be projected through [his] monthly reports to the Board of Trustees."
"The ASG board will miss her dearly," Villanueva said. "Krystle Farmer truly cares a lot about the student representation at SBCC… When it comes to the impact on the ASG, what will suffer the most is the representation that the students get on the Board of Trustees."