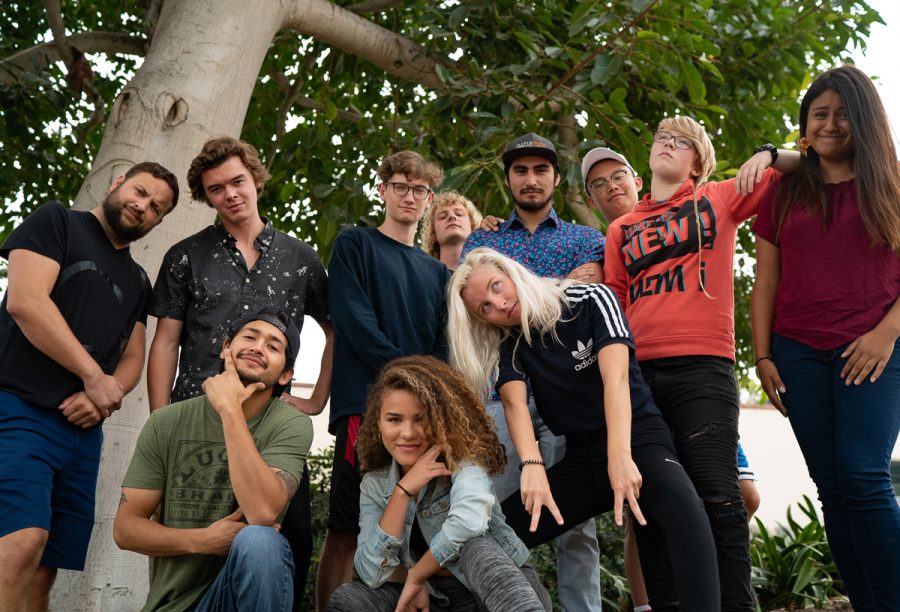 Luke Madenwald
In response to City College cancelling a beloved filmmaking class, twenty or so students have come together to make a film like they would in the class without any financial support from the school.
The class, named Capstone, was canceled this semester due to low enrollment, much to the dismay of film students wanting to take the class before they graduate.
Capstone, was a six unit course designed to walk students through the creation of a short film. This results in a polished production which is then submitted to various film festivals. The class would have been going on its fourth year, and previous students have shown their films at critically acclaimed events such as the Santa Barbara International Film Festival.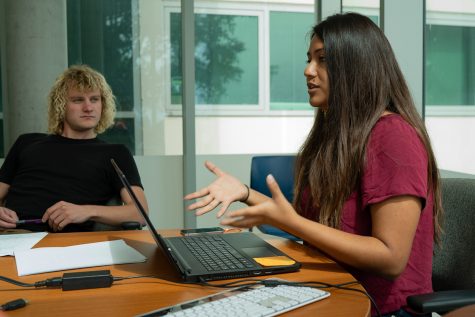 "It was an exciting opportunity to have the leadership of our professors help teach us this, and now we're all just learning with each other," said Ashley Almada, 22, the film's producer.
Having originally set her sights on a career as an Aerospace Engineer, she eventually discovered her passion for film and changed her major to Film Production.
Most of the Rogue Capstoners, which is what the group of students are calling themselves, are students who express an interest for the subject, even though the course is optional, and not needed for the film major, its high intensity and prerequisites weeds out anyone casually approaching film, leaving behind a select few aficionados ready to devote their time and energy.
"It's a way to go above and beyond and use all the skills that you've obtained here at SBCC," Almada said.
Vicky Schueth, a nineteen-year-old film and television production major left behind several job opportunities in her native Germany to return to Santa Barbara for the Capstone course. She explained that while she had worked on German films before, the opportunity to learn the ways of the iconic California film industry seemed worth the move. Now, she might miss her chance.
"A lot of students graduated and transferred, and a lot of students don't meet the requirements," said Curtis Bieber, the chair of the film and media studies department and the creator of the course. "Just when things were coming together, we were kicking them out the door."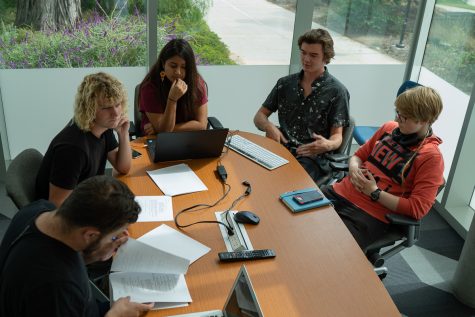 With his mentorship, students taking Capstone would have had access to $150,000 worth of professional, industry standard equipment bought by a grant secured during the class' inception.
That figure does not include access to high-end editing software and protection under the school's insurance policy.
Additionally, Capstone students are required to create a public funding campaign, where contributions would be matched "three to one" by the school.
Since the students are acting independently, the project is considered ineligible for aid from City College. The members, ranging in age from 19 to 27 years old, have set up an account on the popular crowdfunding site "Kickstarter."
Their goal: $3,000.
It's a sharp contrast from what they would have received in the official class. The amount would have to cover catering for the crew, set locations, sound rentals, and insurance. In order to make up for deficits, the crew is bringing their own equipment when possible.
The budget does not include film festival entries, and a second crowdfunding campaign will need to be held once the movie is complete. The name of their film will be called "Meeting Time."
As for the fate of the original Capstone class, Bieber said he plans to offer the course next semester. And to the students attempting to replicate his class, "I wish them the best," said Bieber. "But, school equipment is for school projects only."