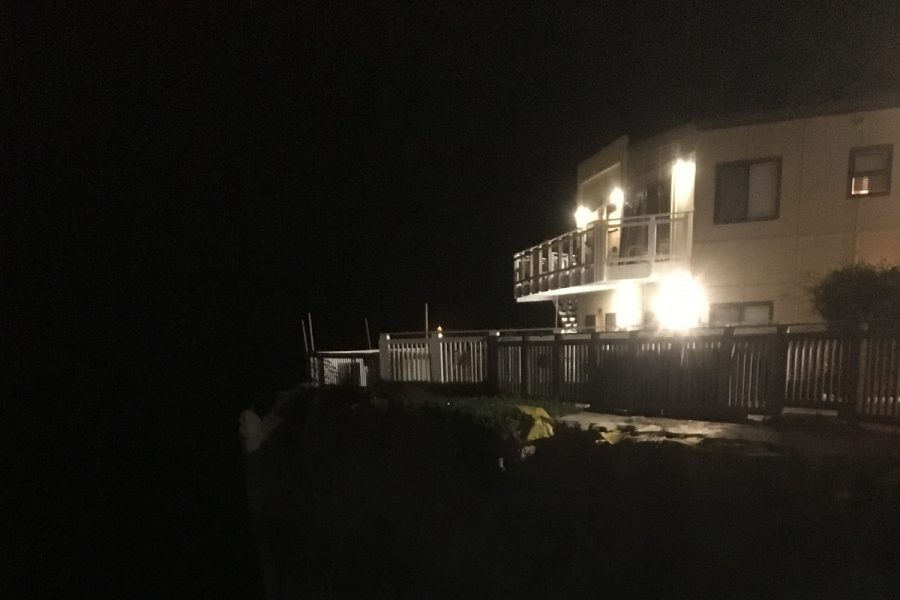 A 20-year-old City College student fell off a cliff on the 6700 block of Del Playa Drive in Isla Vista just before midnight Friday night.
She was taken to the hospital via ambulance and the extent of her injuries is still unknown.
The student, who was believed to be intoxicated at the time, was sitting on a balcony then fell backwards into the water, according to a press release from Kelly Hoover, the Public Information Officer for the Santa Barbara County Sheriff's Department.
Michael Mooney, a City College student who was present during the fall, said he called 911 immediately after hearing a commotion from outside the house.
"We were hanging out at this house in IV and I heard someone yell," said Mooney. "I looked over the balcony and saw a body floating in the water. It kept getting hit by waves and not moving, it was really scary. The ambulances came really quickly, though."
When the paramedics came, the student was laying in a bed of kelp where she was brought after being pulled out of the water by bystanders.
In addition to the paramedics, the Sheriff's Deputies, UCSB Officers assigned to the Isla Vista Foot Patrol and Santa Barbara County Firefighters responded to the scene.