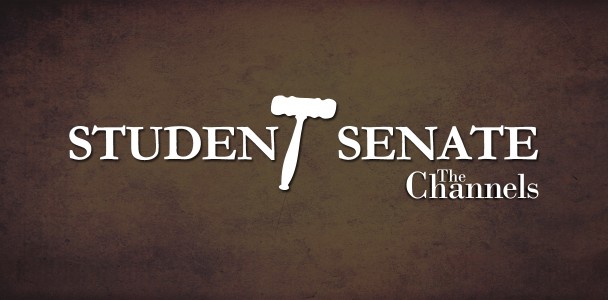 City College's student senators are making plans to boost their presence on campus and make it easier for students to express their concerns about campus issues.
"It has been really difficult for students to know who their representatives are," said Student Advocate Christopher Lee during Friday's senate meeting.
Last semester's senate had difficulty finding someone to hold the Commissioner of Marketing position until late February, which likely contributed to the senate's public relations difficulties. 
Lee suggested the senate host an event — tentatively called "Meet Your Rep" — to introduce themselves to the student body. Although the senate appeared to agree the event should take place, no further plans were made about it during the meeting.
As another way for the senators to increase their accessibility and for students to meet their representatives in person, there was also a proposal for each senator to hold regular office hours — with snacks.
"If students see us sitting in our office, they should feel they can knock on the door and come in," said Senate President Joshua Villanueva. The Student Senate's office and its meeting room are both located in Campus Center Room 223.
For students who would like to voice their concerns but can't find the time to meet with senators in person, Lee intends to distribute "inboxes" around campus where students can leave notes for them without disrupting their daily schedules. Possible locations for the inboxes include the Library, the plaza in front of the campus center, and the bridge connecting East Campus and West Campus.
There was also talk of increasing the senate's online presence. Its website is in the process of being streamlined and updated, and Kenny Igbechi, vice president of operations and finance, was given the responsibility of managing the group's Facebook and Instagram accounts until a Commissioner of Marketing is appointed. Applications for Commissioner positions are available in the Office of Student Life at Campus Center Room 217.
One of the senate's advisors, Christopher Johnson, said he and the college's executive vice-presidents want the senators' outreach statements to be viewed by the college's Office of Communications before they are sent to the public.
"I know there might be some blurred lines but I do believe the Associated Student Government represents the college," said Johnson.
Access to full video recordings of the senate's Friday meetings can be given by contacting one of the senate's advisors, Amy Collins, in the Office of Student Life. The senate's online public documents, which include its agendas, minutes, and governing documents, are available here.
This story has been updated from a previous version