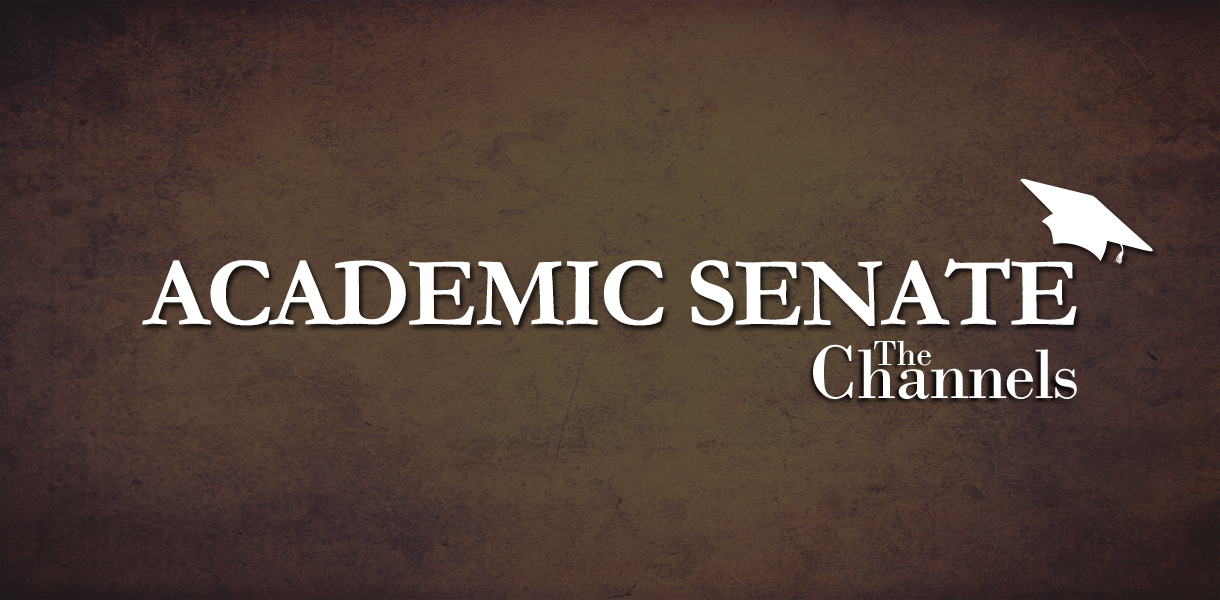 The Academic Senate voted to update City College's regulations on sexual or romantic relationships between teachers and their current students, adding language which would require a Title IX investigation and possible termination of a teacher if the teacher is found to be engaging in such a relationship.
The regulatory language was in the document titled Administrative Procedure 3430 "Prohibition of Harassment." All senators voted to approve the change except Cornelia Alsheimer of Business Education and Stephen DeVega of Fine Arts who both abstained.
Before voting, there was discussion of the specific language within the update.
Dolores Howard, who represents the school of modern languages and English as a second language, as well as other senate members were concerned by the use of the proposed phrase "a sexual or romantic relationship between a faculty member and a student who is currently enrolled in the faculty member's class is inappropriate and must be avoided."
Howard and other members of the senate believed "is inappropriate and must be avoided" was still too lenient.
"How much stronger is discouraged than avoided?" said Danielle Swiontek, social sciences representative.
The senate decided to change this language to "… is inappropriate and is prohibited," to be more clear.
However, Stephen DeVega, fine arts representative, disagreed with this language change.
"I don't know if this has been looked at by an employment lawyer but to be quite honest we are speaking about things we don't really truly know about. My brother actually practices law in this field. This should be gone over by an attorney. We can't prohibit anything," DeVega said.
"I mean if I start dating my student are you gonna follow me around on weekends and tell me I can't take her out to the bar?"
"No, but you should be fired." replied sciences representative Raeanne Napoleon.
"But that's different than prohibit. We can't prohibit," DeVega said.
When several senators replied that they could in fact prohibit actions DeVega concluded simply with: "the language is confusing. That's my point."
Paul Jarrell, executive vice president of educational programs, raised the point that it does not matter whether the relationship was consensual or not because of the inherent imbalance of power and questioned whether that should be specified. He explained further than in most cases only non-consensual relationships would be reported by the student in the relationship for a Title IX investigation and maybe there should be language on how consensual relationships of this nature would be handled.
Senate President Priscilla Butler responded by saying that a student in a relationship with a teacher could not give complete and total consent due to the inherent balance of power.
"If I had knowledge of my colleague having a very sweet romantic relationship with their student, I would feel I am obligated to report that because that is an imbalance of power. You wait until your freaking students are no longer in your class."
When asked for his input, Dr. Christopher Johnson, dean of student support services, DSPS and EOPS, voiced how Title IX complaints could be filed by other students in the class, other faculty members or any other community members.
He also addressed the fact that romantic relationships may in some cases not fall under Title IX and may not warrant an investigation. Johnson was at the meeting waiting to give a presentation unrelated to the language change surrounding harassment.
Anna Parmely, math representative, raised concerns that the definition of a romantic relationship could be vague and lead to confusion.
Swiontek agreed, stressing that although she is firmly against students and their teachers dating, it is possible another faculty member could misinterpret or misrepresent teachers' relationships with their students.
Fine arts representative Christopher Ulivo raised a question about the amount of attention a teacher give a student. If given too much attention, it could be perceived as an inappropriate relationship by the student or a witness. Specifically with classes in the arts where teachers need to work closely in instances such as exhibitions, events and field trips off campus, it could be easy for the lines to be blurred.
Clarification: April 30, 2018
This story includes a revision to accurately represent the steps being taken to review this administrative policy.
Clarification: May 2, 2018
This story includes a clarified statement from Danielle Swiontek.