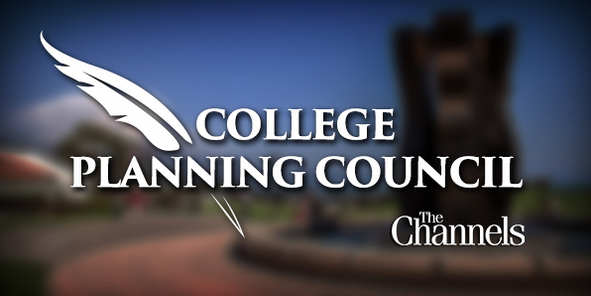 The College Planning Council Tuesday has begun to plan towards fixing the college's many deferred maintenance issues—with fixing the college's temperature control devices identified as a high priority.
Rob Morales, interim director of facilities, and Lyndsay Maas, vice president of business services, presented a document to the council that lists over 50 major facility infrastructure issues needing action across all three campuses.
"We are kind of at phase one with all of the communications we are going to be having about infrastructure issues," Maas said as she introduced the document.
Morales went through the list and summarized some of the larger issues. All restrooms across all campuses, excluding the ones in the Humanities Building and West Campus Center, need to be upgraded due to the high use and age of materials.
Another major issue Morales cited is that the HVAC units—which regulate the temperature in rooms on campus—are in poor condition in nearly every building on all three campuses. The only buildings that don't have this issue are the Earth and Biological Sciences Building (replaced in 2017) and the new West Campus Center.
"It felt like all of the HVAC units went haywire this week," Morales said. "The heating and cooling systems have been overlooked during past years and it seemed to have caught up with us this week."
Morales' statement was referring to when the boiler shut off in the Interdisciplinary Building Thursday and in the Business Communication Building Tuesday, leaving many classrooms and offices without heat. The air conditioning also went out in the Earth and Biological Sciences Building last summer, and some professors let their classes out early due to overheating.
Some other major maintenance issues touched on included the need for replacing Main Campus' parking lots and the need to replace fire alarm systems, which periodically have created false alarms due to faulty wiring issues.
"This is quite a daunting list," said Patricia Stark, president-elect for the Academic Senate.
Stark posed four questions to Maas about the document. She asked how the report will coordinate with the facilities master plan, how much money will City College receive from the state towards these repairs, what does the projected timeline look like for these repairs, and also whether a case for proposing another bond measure is being built.
Maas responded to Stark's questions by saying that her and Morales are currently working on prioritizing the list items and adding them to the facilities master plan as specific recommendations, which at this point is only a rough draft.
Maas also added that at this point they are still early in the planning phase, but she does expect the college to receive $3 million that will be split between deferred maintenance and instructional equipment, but the exact amounts have not yet been decided. As far as building a case for another bond measure, Maas said that it is too early to tell if that will be necessary yet.