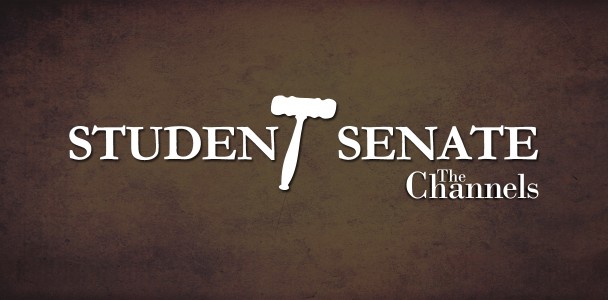 The Associated Student Government met Friday morning to address the raw wounds that remain after the disqualification of President Charlotte Donnay Rochard.
After the meeting, the officers gathered that a permanent replacement for Student Body President will be selected after a 30-day period.
There are only four of the seven student senate chairs filled. A motion to extend the deadline for Associated Student Government applications to Sept. 15 passed, giving potential incoming students more time to set up their election campaigns.
Early in the meeting, when Interim President Joshua Villanueva asked for comments from the public, Rochard made sure to make her presence known. Her initial comment pertained to something about a phone number that was needed at the meeting.
"I know because I was the President…" she said.
The Channels spoke with Rochard and gave her a chance to expand on her comment.
"It wasn't my intent for the comment to come off as snobbish, but I have to say, I feel like our student democracy has been injured in this process."
The former President explicitly defined how the electoral process was corrupted: "The same people who were acting as the prosecutors were also the judge and jury."
Rochard said her plan of action moving forward was the idea of an appeal process. She also expressed interest in doing what she claimed to have been legitimately elected to do from the outside by any means necessary; whether it be independently, through a club, or through a committee.
Channels Editor Gerardo Zavala reported on a meeting over summer where officers David Panbehchi, Yeihoon Choi, and Villanueva, made a phone call with Lorenzo R. Cuesta, an expert on student government civics. Cuesta helped them get a complete understanding on legal rights regarding adviser involvement.
More developments on this story will ensue in the upcoming weeks.
Clarification:
This story has been updated to alter some of the previous language used.