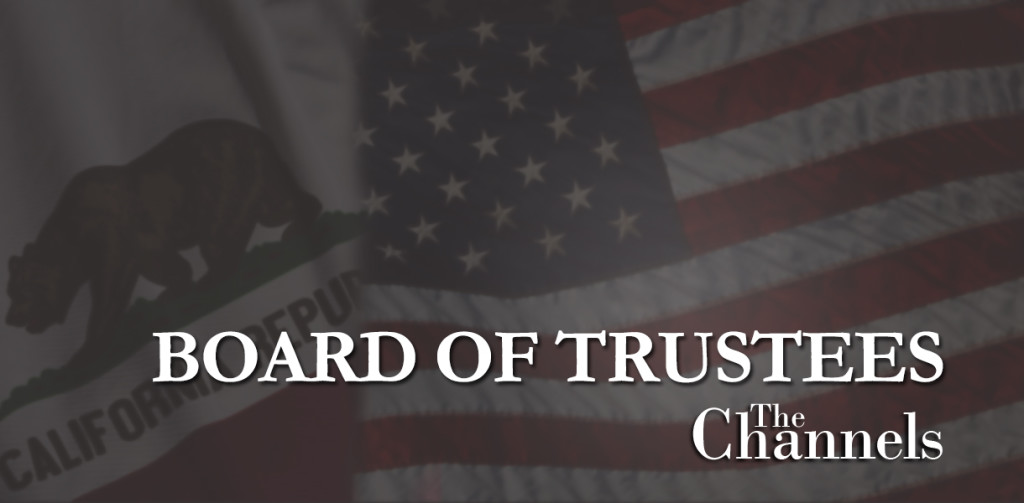 Robert Brown, staff member in the faculty resource center, was presented with the 2016 Outstanding Classified Employee award at the Board of Trustees meeting on Thursday, April 28.
Liz Auchincloss, chapter president for the classified staff employees' association, presented the award and honorable mentions.
Brown was chosen by his peers for his outstanding service to the college and community. He was awarded with a certificate of recognition and a check for $1,000.
"I work with a great group of people, and I'm very honored to work with them," said Brown. "I feel really blessed to have this recognition."
Four classified employees were awarded with honorable mentions and $500 each, and the winners were as follows:
Allison Chapin, Math laboratory teaching assistant
Estela Lopez, Payroll coordinator
Beth Taylor-Schott, Laboratory teaching assistant in the writing center
Alexandra Thierjung, Administrative assistant for the vice president of business services
Dr. Kelly Lake, professor of early childhood education, was also awarded with $1,000 and a certificate in appreciation for his presentation at the 37th Annual Faculty Lecture on April 13, 2016.
The award is considered to be City College's highest honor that can be given to faculty members. The speaker is chosen by both students and fellow faculty members.
"This is the season for recognition, and for our faculty lecturer, that's no exception," said Dr. Lori Gaskin, outgoing superintendent-president. "Those of us who were in attendance were wowed by Kelly's knowledge, but more by his heart. Through his teaching, his heart and soul really comes through."