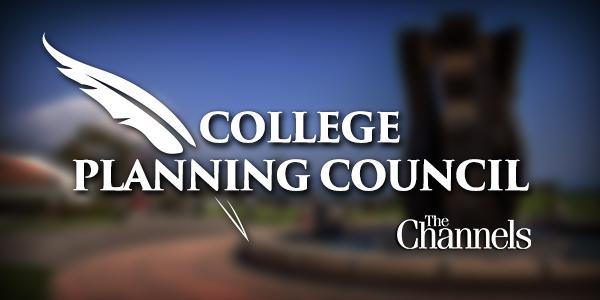 City College is launching an online program this fall to help ease the confusion of signing up for classes and transferring to other colleges.
The program, DegreeWorks, will be an online tool for processing transcripts from other schools and allow students to keep their educational plans in one accessible place.
"We desperately need this kind of efficiency for students," said Marilynn Spaventa, executive vice president of educational programs. "There has been such a backlog and I think we lose students in that process because they can't get the courses that they want."
Last year, City College received 5,484 external college transcripts, and 4,978 the previous school year.
The new program will ensure that all external transcripts are evaluated by the same criteria, while also allowing students 24-hour access to their educational plans.
"We don't want to create false promises to students, because if we only have two transcript analysts… we're going to have to put significant timeline deadlines on that," said Allison Canning, associate dean of admissions and records. "Only certain populations would be able to have their transcripts evaluated."
The college will pay two new transcript analysts $82,700 each to evaluate and enter students' transcripts into the online system that feeds DegreeWorks.
"This is essentially going to free up counselors to counsel, analysts to analyze and articulation officers to articulate," Canning said. "So it's really going to let people do their jobs."
The funding for the program comes from the Student Success and Support Program, a California Community Colleges project created to help students define and achieve their academic goals on time.
"We have a degree audit system in place right now," Canning said. "But our [educational] planning system is basically in paper form at this point."
DegreeWorks will be introduced to "new-to-college" students on Oct. 1., prompting them to build a first and second semester educational plan.
Continuing students will be allowed to use it and design their educational plans the following month.
The program will also evaluate Advanced Placement, International Baccalaureate and Scholastic Aptitude Test scores.
"We're going to be collecting more data from our students than we ever have," Canning explained.
She added that DegreeWorks will ultimately eliminate Prerequisite Challenge Forms, City College's current system for verifying prerequisites. A prerequisite is a course that students must pass in order to enroll in the higher level of that course, but previous experience or skills can also be approved.