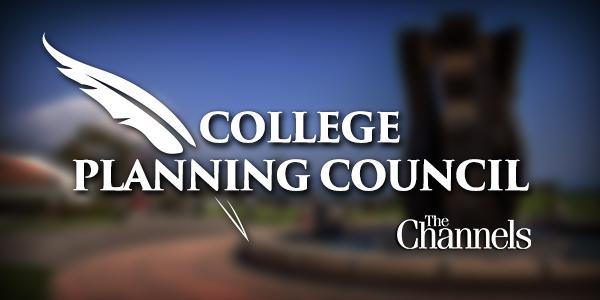 Superintendent-President Lori Gaskin announced today at the College Planning Council that City College will be adding a Santa Barbara Police Department community office on campus.
Officers would be able to drive in, park and do office work such as filing reports. They will have 24-hour access to the office as well as two reserved parking spots.
"This is not a substation, it's not a staffed location, it's not a police officer on campus," Gaskin said. "They have ratcheted up the importance of this neighborhood."
The Neighborhood Task Force was also fond of the idea, as it would bring officers directly through their communities on the way to campus.
"It's like a Starbucks for them," said Academic Senate President Kimberly Monda.
A room in the Administration Building is being looked at for the location of the office.
"They're here basically because it's close to the community," said Joe Sullivan, vice president of business services.
The office will include computers that may require access to City College's network as well as police headquarters.
Gaskin said the college already has the support of City Council.
The announcement came alongside another major initiative that administration is looking to make in the near future. At the last Associated Student Government meeting Sullivan presented a plan that would include a police officer on campus as well as training City College security staff to issue citations for skateboarding, biking and smoking on college grounds.
If the plan gets approved, it would mean a significant increase in police presence on campus as well as giving security guards arresting powers.
The second proposal has not been approved yet, but plans are already going forward to set up the community office.
"I think it's a good idea" said Grace Katzenson, vice president of senate affairs. "There's a lot of things we try to enforce, but since you don't see people trying to enforce them it doesn't go so well."
The next College Planning Council meeting will be 3 p.m. Tuesday, April 21, in Administration Building Room A218C.