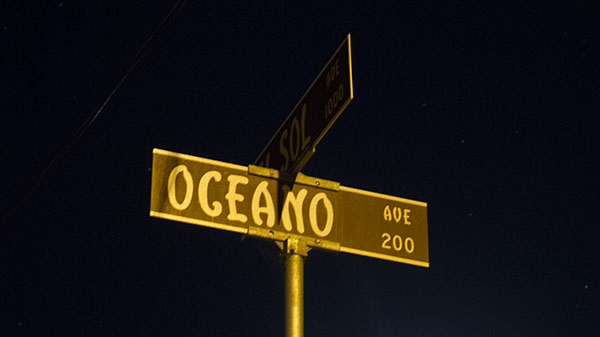 Justin Covington
With complaints of students acting badly on the rise, City College's students might soon risk academic suspension, expulsion and parent notification for disruptive off-campus behavior.
A proposed new "honor code" is circulating through the college's governance structure. The code is a document that all students are expected to read and sign when registering for classes each semester. It would go into effect Spring 2014,
If approved, City College will be one of the first two-year schools in California to have an active honor code to keep students responsible, said Dr. Ben Partee, dean of educational programs.
"What I've seen is an increase in academic dishonesty, as well as inappropriate off-campus behavior," Partee said. "The president and I just wanted to do something to inform students that, at this institution, we're very serious about behaving appropriately."
The current Standards of Student Conduct addresses academics, plagiarism, cheating and other on-campus behaviors. If approved, an added code titled "Community Promise" will be added.
The code spells out that students could face scholastic consequences if they break municipal laws outside of college parameters.
For example, if a student is cited being drunk in public, he or she will have to meet with Partee to discuss consequences. On a case-by-case basis, further action will be taken.
If there are multiple offenses, the student could be suspended or even expelled from the college.
Partee said he also wants to start contacting parents to let them know of their students' wrongdoings.
"Parental notification is something I'm working on, so if a student gets arrested with a misdemeanor then [the college] is going to send a note to their parents," Partee said. "UCSB does it and it seems to be working. It feels like a long time coming that we need to do this."
The college has been receiving an unusual number of complaints from community members about excessive partying and students' lack of respect for neighbors. Most complaints come from residents living on Oceano and Barranca avenues.  This inspired Superintendent-President Dr. Lori Gaskin to re-think how the college is keeping its students in check.
"I think it's really important that the students understand what expectations we have for them, and what better way to do that then through the honor code," said Dr. Gaskin. "We feel like we're behind the times on this, and we need to catch up."
Gaskin and Partee proposed the honor code to the Associated Student Senate Oct. 11. The senators receptive and supportive.
"With policies like this we don't want people to be getting suspended left and right," said student Senator Cristian Alvarez. "[The College] just wants to meet with people and help them get involved with the college and community first before we get them in trouble."
City College has created a Community Liaison Committee to help deal with "off-campus misconduct and miscommunication between SBCC students and residents in the neighborhoods contiguous to SBCC's Main Campus," according to the group's proposed goals.
Members of the group include City College administrators, security and counselors, Santa Barbara Police officers, students, surrounding residents, property owners and the mayor.
The committee will meet monthly to discuss ways to improve communication between the community and the college.
The honor code will be presented to the Board of Trustees for approval at the Dec. 12 meeting.