SBCC to install vehicle charging stations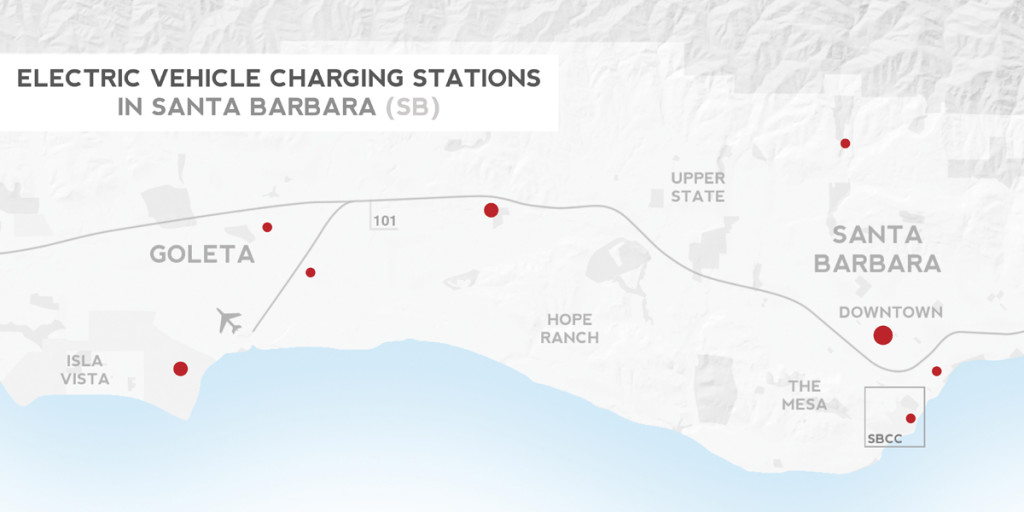 Travis Taborek, Staff Writer
November 19, 2012
City College has taken another step towards being an environmentally friendly institution by promoting the use of energy-efficient electric cars with plans to install four vehicle-charging stations on campus.
The Facilities and Campus Development Department has been approved for a grant funded by the electric vehicle charging station designer, Clipper Creek. They will use the grant money to install four units on the covered parking stalls closest to the Business and Communications building on West Campus.
Julie Hendricks, the director of facilities and campus development, estimates that the project will take several weeks, finishing around the beginning of Spring Semester. It will cost about $2,000 to finish. The stations will be powered by pre-existing solar panels already mounted on the shade structures in the West Campus parking lot.
"I'm pleased to bring this service to campus," said Hendricks, "Hopefully we can offer it to both students and employees. We will use these first installations as a test to see how it goes, but we're excited about the project."
Michael Chiacos, who is the head of the transportation division of the Community Environmental Council, made Hendricks aware of the grant program. The council is a Santa Barbara-based private non-profit organization dedicated to providing solutions to environmental issues that most directly affect Santa Barbara County. Local activists founded it in 1970 as a partial reaction to the 1969 Santa Barbara oil spill.
Chiacos explained that the environmental council is working with other public and private institutions across the Central Coast from San Louis Obispo to Ventura, encouraging them to apply for similar grant programs to install electric vehicle charging units. As a part of this undertaking, they have managed to successfully get UC Santa Barbara to install 12 of these units on their campus.
He is hopeful that by pursuing this project, they will be providing the infrastructure necessary to promote alternative, low-emission methods of transportation. Chiacos commended the virtues of hybrid transportation, not only for emitting 75 percent less greenhouse gases than regular commercial vehicles, but also for being economically sustainable as long-term investments
Chiacos said that staff, faculty and students with longer commutes could save the equivalent of 100 miles per gallon by using electric or hybrid cars.