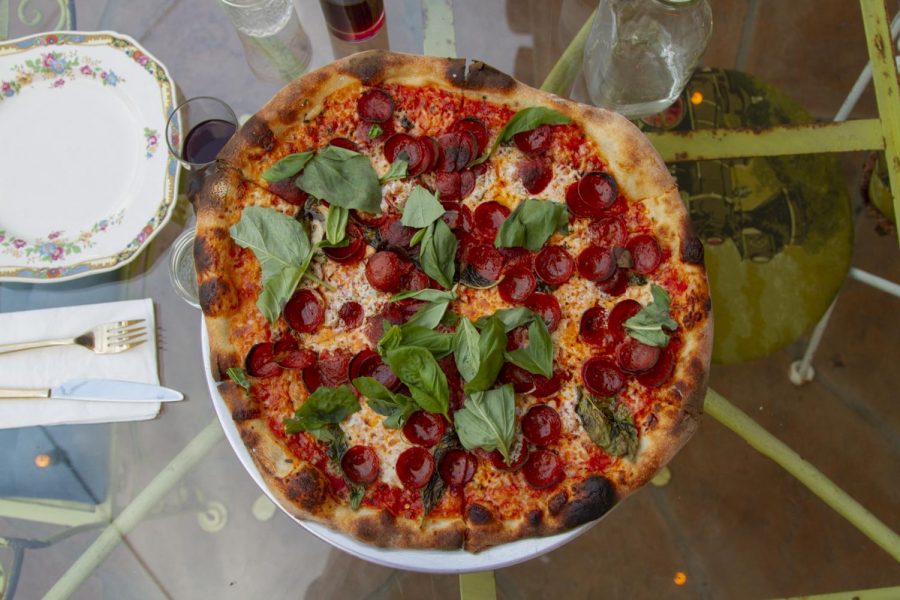 Desiree Erdmann
Opening a restaurant during a global pandemic sounds like a recipe for disaster.
But for owner and head chef Nick Bodden of Revolver, Santa Barbara's newest hand-crafted New York-style pizza shop, it was an opportunity to realize a dream that he had been planning for years.
"This was like the Hail Mary," said Bodden. "When I saw the place, the decision was made for us."
Bodden's dream to open a brick and mortar restaurant began in 2016. That year he started a series of private dining events called the Coterie Club where he curated menus for private parties and art shows—a business he said helped develop his palate and skills in the kitchen.
Through the Coterie Club, Bodden experimented with many different flavor profiles. He admits it wasn't his original vision to open a pizza shop.
"If you asked me a year ago, no way I would've told you it would be pizza," Bodden said.
But when he took over the space on San Andres Street that was formerly Paesano's Pizzeria, he said he knew right away that pizza was the only option.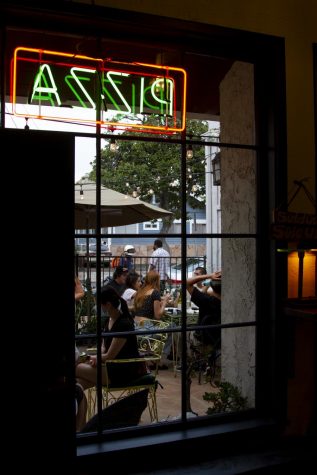 "The space dictates what we do," he said. "I couldn't take the ovens out."
He teamed up with baker Nick Gebhart and chef Ron Allen, and the three got to work, testing different versions of dough, sauce and cheese until they reached what Bodden calls "the perfect pie."
"With three well-seasoned chefs, obviously it's gonna be good," he said.
The menu was eventually narrowed down to four pies and two salads. 
Rossa, margherita, pepperoni and a special white pie with roasted vegetables are the only options available.
"Nothing else," said Bodden. "With pizza you could only do so much."
After the menu was developed, all the place needed was a name. 
Bodden is an avid listener of classic rock who plays vinyl records all day long, and he knew that he had to pay homage to one of his favorite albums of all time. 
"It's the Beatles, man," he said.
And with that, Revolver was born. They opened to the public on Aug. 13, and began taking orders through their Instagram account.
With only word-of-mouth, a local network of service industry professionals and friends on social media, they sold out of pies that first day. Since then, they've sold out every day they've been open.
"We make 110 pies a day," Bodden said. The number is based on how many doughs they make each day, so it's recommended to place orders as early as possible.
The ambience of the space is what brings people together.
"We're gonna play the music too loud, people are getting loose on the patio," said Bodden.
The front patio, furnished with vintage tables and chairs, lit by strings of warm bulbs gives the feeling of a friend's backyard. The succulents, mismatched plates and gold flatware make it feel like you're family.
"He's a great boss," said Jazz Anderson, who has been working at Revolver since the opening. "He lets me dance out in the front."
It's that family atmosphere that makes Revolver so welcoming to customers, and something Bodden brings from his home life. His daughter Luna celebrated her third birthday on Saturday, complete with a private pizza party at Revolver.  
Visit their site for hours and information.