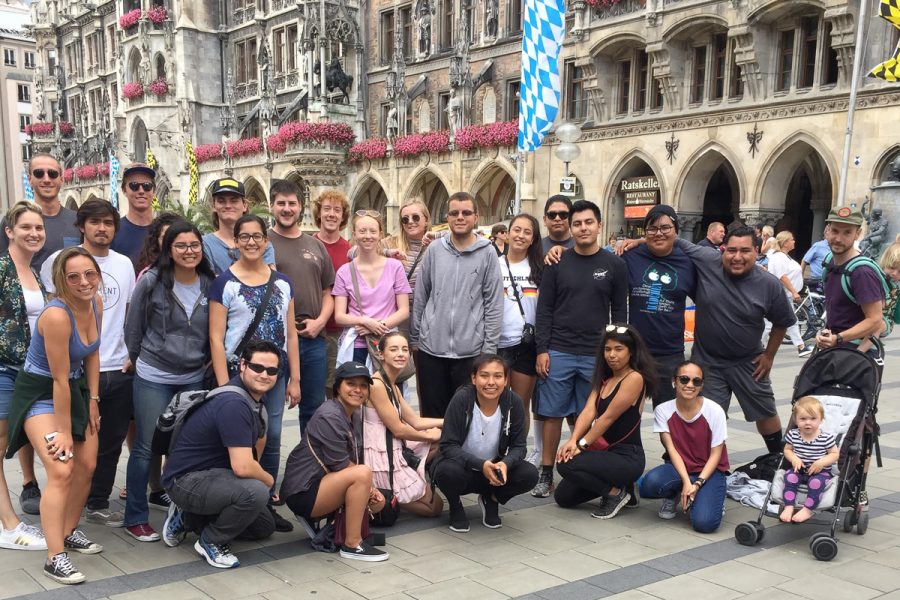 City College's study abroad program is offering a new trip to Germany in summer 2019 offering both graphic design and art classes together for the first time.
The trip goes from June 29 until July 20, and the application deadline will be April 15th, 2019.
"To be able to study art and design together that's great," said James Van Arsdale, City College graphic design instructor and artist. "Because when you're interested in these creative fields, this will be a really perfect opportunity to do that and to experience a totally different scene that is going on there."
The program has two program directors,Van Arsdale, and Stephanie Dotson, who will go to Germany with the students and teach the courses that will be offered during the journey.
"This program is pretty special in that the program coincides with the 100th anniversary of the Bauhaus movement," said Carola Smith, Senior Director of the International Programs.
The Bauhaus was the most influential art school of the early 20th Century integrating crafts into fine arts, spawning a movement of radical modernization.  
According to Van Arsdale, the Bauhaus teachings are still used in classes at City College. He said it was a "brilliant idea" to go to Germany and celebrate the 100 year anniversary.
"We're going to use the different cities as a giant learning lab for students," Smith said. "To learn more of printmaking and graphic design, but then specifically within the context of the Bauhaus movement."
Berlin and Munich are two of the German cities they will visit. They will also travel out of Germany to visit Prague, Czech Republic.  
Two classes will be provided in the program, Studio Art Fundamentals ART 140, and Intro to Graphic Design GDP 111, which will be taught in classrooms and excursions to the many museums Germany has to offer.
According to Nicole Walther, Administrative Assistant of the study abroad programs, the trip is six UC and CSU transferable units. Students can take out a scholarship or get financial aid to make their trip more affordable.
"Students should definitely try to apply for it," Walther said about the Benjamin A. Gilman Scholarship that students can apply for in January.
Not only does the program a lot to offer academically, but it also helps with the personal growth of a student.
"Studying abroad changes you as a human being," Walther said. "I always see students coming back more self-confident, they suddenly realize they can do way more than they ever expected, and sometimes it makes them really focus their studies."