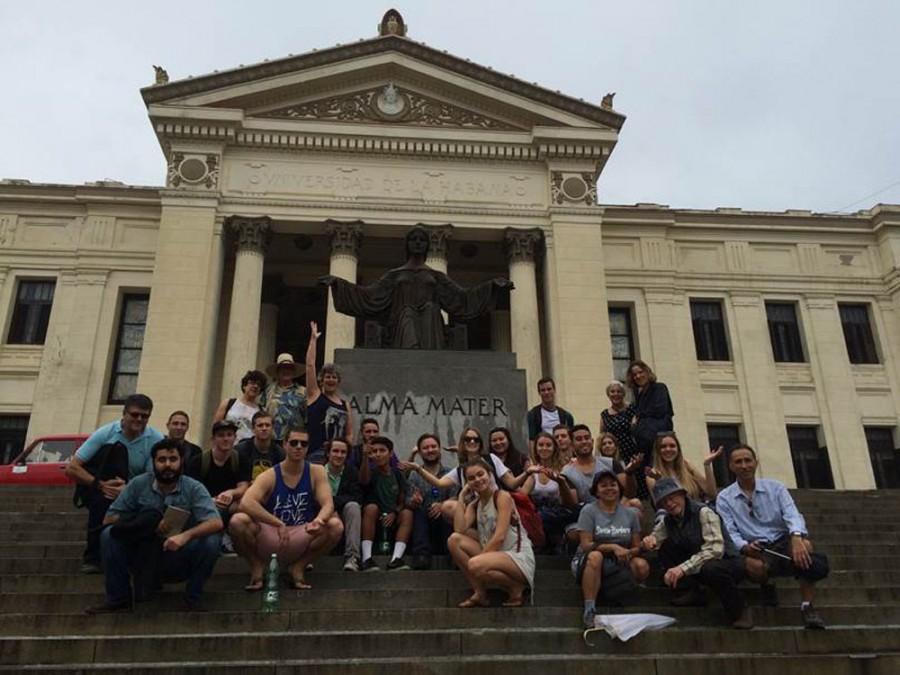 City College students had the opportunity to experience Cuban culture for two weeks during a winter study abroad program.
The group, a total of 19 students along with the program director, departed Jan. 2 and returned safely Jan. 16.
As the students shared recollections of green hillsides in places like Las Terrazas and the vibrant nightlife of Havana, the 2016 Winter Study Abroad Program to Cuba proved to be a life changing experience for those involved.
"I saw a lot of the real Cuba, and it's complicated," said Program Director Dr. Francisco Rodríguez. "It's even painful to some extent."
Up until a few years ago, a travel ban between the countries made going to Cuba impossible for Americans. Now students finally have the opportunity to become immersed in the Spanish language and experience the rich history of the country.
On Dec. 17, 2014, President Obama announced the reestablishment of diplomatic relations between Cuba and the United States.
Last spring semester students embarked on the first travel abroad program to Cuba since the travel restrictions were eased.
"There's live music everywhere and you can feel the vibe walking down the street," said City College student Charlie Winterhalter. "I think the fear people have of Cuba just comes from the unknown, when really, they want the embargo lifted more than anybody."
Winterhalter also acknowledged the major differences in the quality of living in Cuba versus the United States, saying it was a big culture shock seeing things like trash in the streets and people relieving themselves in public.
"People interact differently, they pay less attention to certain things and more attention to others," Winterhalter said. "They don't have the same perspective on life as we do, living in a nice country. They worry about where their food and money is coming from, while we're worried about social media."
The students and Rodríguez agreed that seeing Cuba during this historical time is an experience of a lifetime, and that the lively culture and passionate people of Cuba are to be cherished.
Rodríguez believes that real progress is being made, but a conversation needs to take place before the embargo is totally lifted because Cubans and Americans can learn so much from each other.
"I would go back tomorrow if I could," Rodríguez said. "We all got a lot out of it, me as a program director and as a human. Somehow you feel connected to the Cuban people and their story. When you visit Havana, you can still see the beauty of how it used to be."